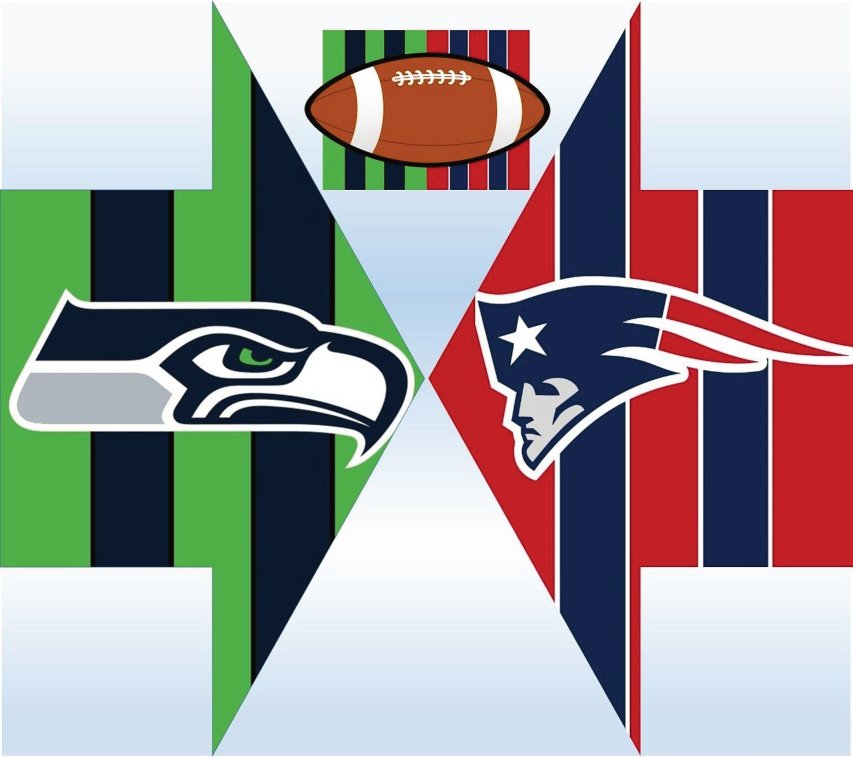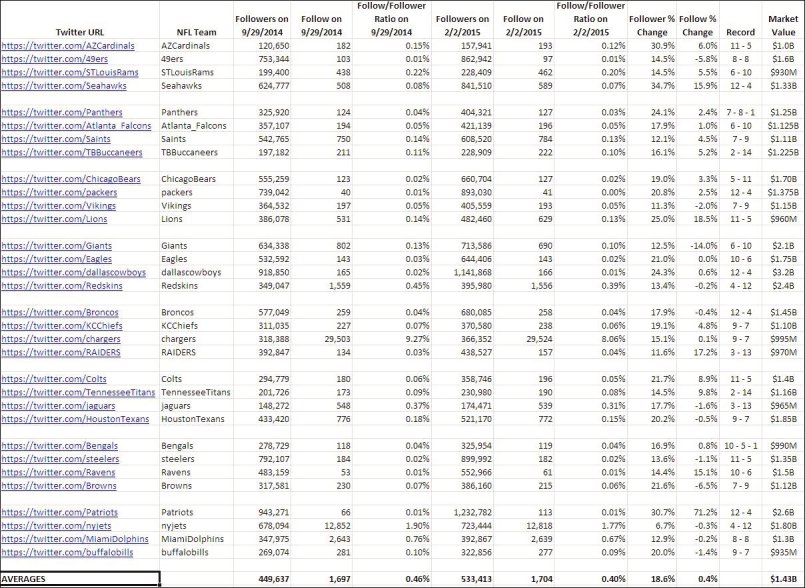 As you can see, the average NFL team was following back just 0.46% of their fans in September.  That ratio now stands at 0.40% which means the average follow back strategy didn't change much over the season.  Now that the Super Bowl is over I've taken the time to update these statistics to see how the league performed in other areas.
We Follow Winners
Note to the NFL, we like to follow teams with winning records.  The average Twitter follower growth across the NFL was 18.6%.  Three teams posted more than thirty percent growth:
Seahawks     34.7%
Cardinals      30.9%
Patriots        30.7%
"There are three kinds of lies: lies, damned lies and statistics." ~ Mark Twain
Two of those teams were in the Super Bowl.  Did that have a big impact coming at the end of the season?  I don't know, but I will say the results above bring up more interesting facts:
Patriots     1,232,782 Followers     *Most Followed Team in the NFL
Cardinals      157,941 Followers     *Least Followed Team in the NFL
According to
Forbes
, the Patriots market value is $2.6B making them the second most valuable franchise in the NFL.  The Cardinals are 25 on that list with a market value of $1.0 billion.
We Don't Follow Losers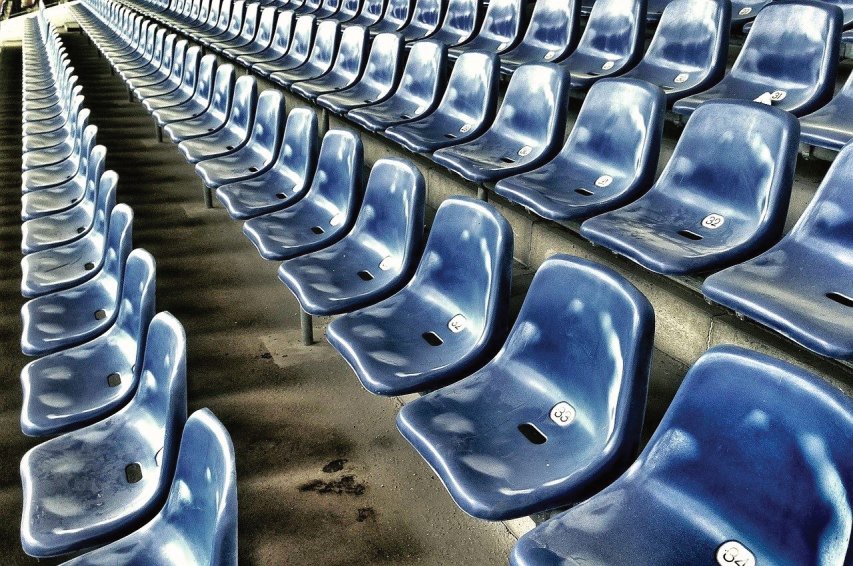 Yes, that suggests the three teams with the least amount of growth did not have a good year:
Jets                              6.7%              4 – 12 record
Vikings                        11.3%              7 – 9    record
Raiders                        11.6%              3 – 13 record
"I was gratified to be able to answer promptly, and I did. I said I didn't know." ~ Mark Twain
The Vikings and Raiders are ranked 20 and 28 by Forbes placing their value in the lower half of the league.  Both teams also have fewer total followers than the average NFL team.  However, the Jets are ranked sixth in value and have more followers than average.  And here is another interesting observation; the Jets actually follow back 12,818 fans which puts them in second place for follow backs.  What does that mean?  I don't know, I said it was interesting, I didn't say I had the answer.
"This Copyrighted Broadcast is the Property of the National Football League"
NFL teams broadcast on Twitter; they don't follow back for purposes of personal engagement.  But for the sake of measurement, which teams improved the most (increase in follow backs)?
Patriots            71.2%
Lions               18.5%
Raiders            17.2%
Of course the Patriots were only following 66 profiles in September, so the fact that they now follow back 113 doesn't really mean they've changed their strategy.  For the record, 12 teams actually decreased the number of profiles they were following over the year.  The Chargers remain far and away the winner based on the fact that they follow back 29,524 fans.  Why don't teams follow back all of their fans?  Would it take away their brand prestige?  Would the process and cost be too great to implement a strategic follow back plan?  If they can get bent out of shape over how much air a football has in it I would think they would care even more about how their customer base would react to a new social engagement strategy.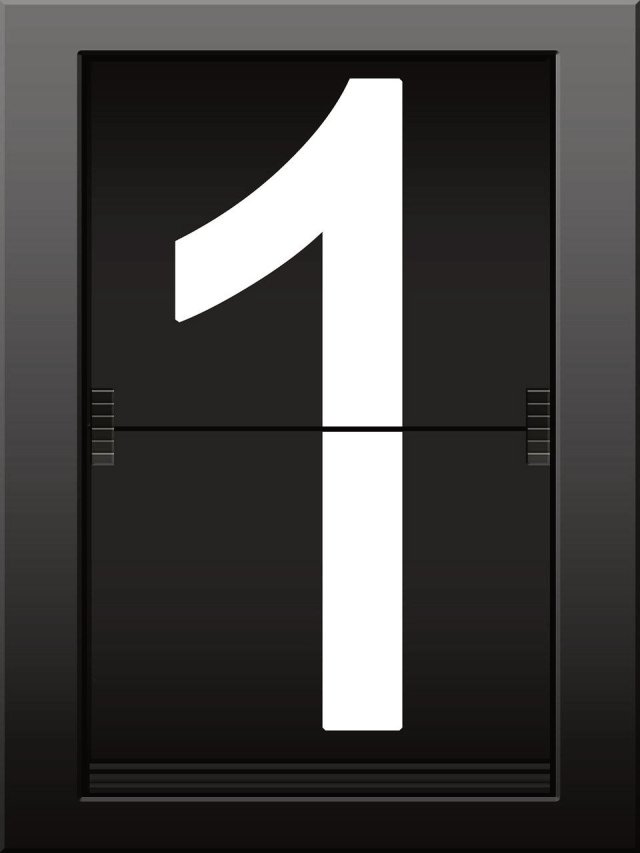 The Million Follower Club
Finally, two teams now have over one million followers:
Patriots            1,232,782
Cowboys           1,141,868
The Cowboys are "America's Team."  This sounds kind of strange to say because … "Patriots" … well, that sounds pretty American to me.  Forbes ranks the Cowboys first in value at $3.2B, and the Patriots are ranked second at $2.6B.  Well, if nothing else, they can both afford to buy a few followers … I see them for sale all the time… 1,000 followers for $2.  Who knows, perhaps one of those lowly Twitter draft choices will be their next great Twitter influencer play maker.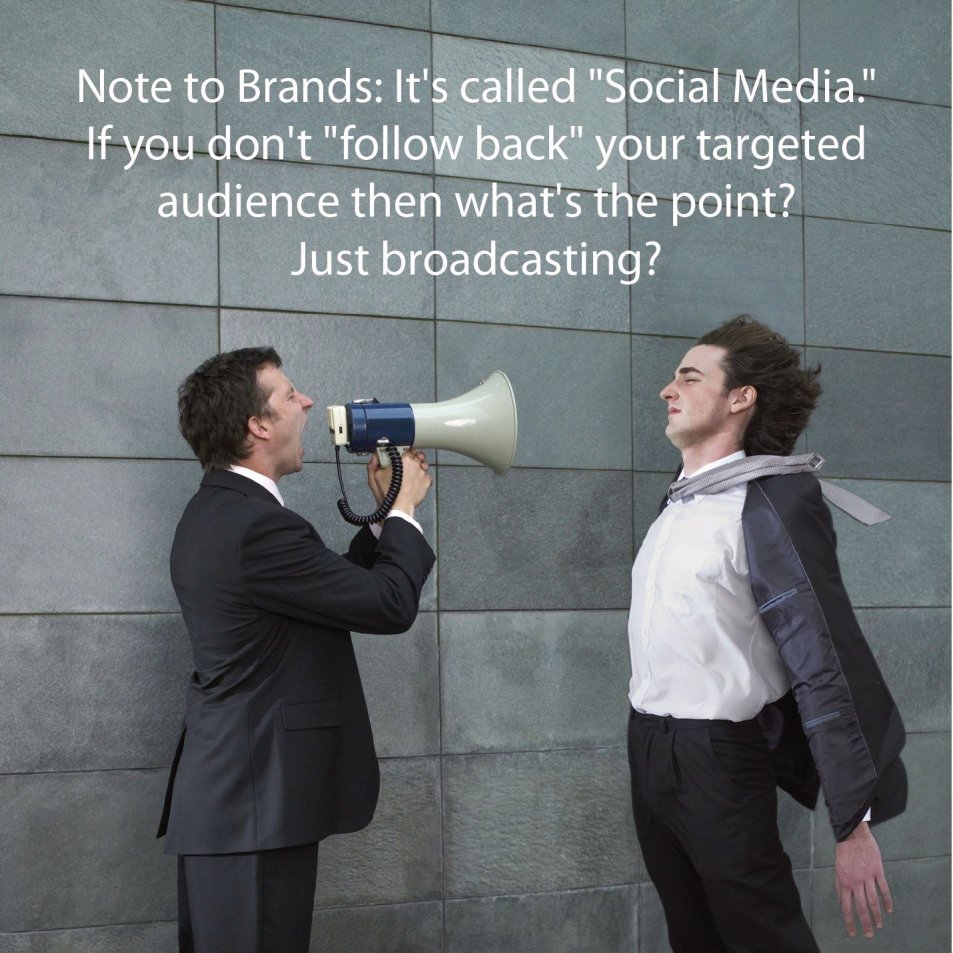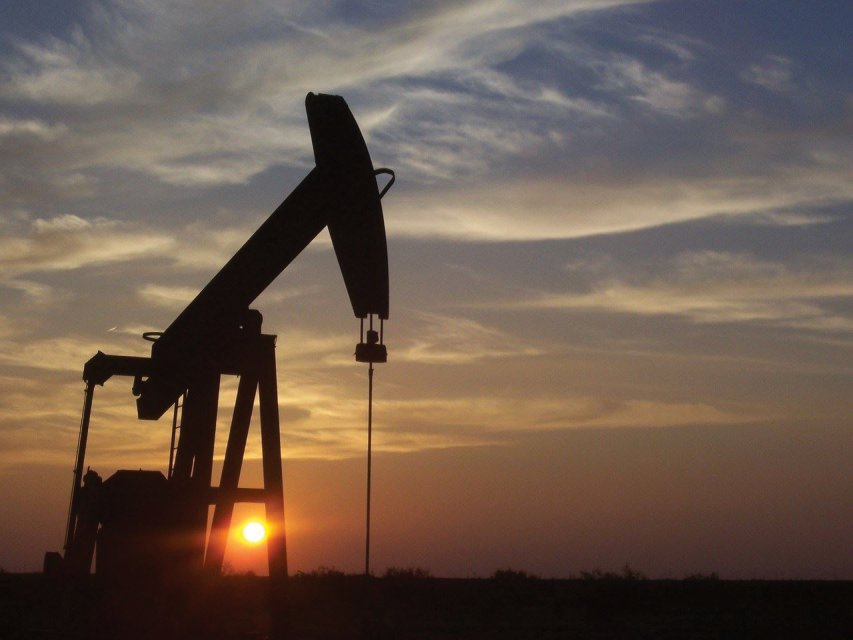 I'm where I am today because of the 1980's oil crash.  If not for the oil crash I may not have gone on to get my MBA.  If not for the crash I probably would not have ventured into the technology industry, first with NCR Corporation and then other organizations.  For that matter I may not have moved to Ohio.
I was from Iowa, in the heart of the corn patch.  But after completing my BBA in 1981 from Abilene Christian University I could see that the West Texas oil patch was booming.  I grew up baling hay and detasseling corn and had no idea what logging, acidizing or fracking an oil well meant.  But I learned quickly and before I knew it I had five years invested in the patch.  I was selling oil field services to oil company executives, geologist and petroleum engineers, and it was fun.  And then the boom turned into a bust.  I'll spare you the details; let's just say that many lives changed forever.  I never returned to the patch.  Many of my contacts did not either.  When you are in your 20's you don't really consider the need to reinvent yourself because you're still establishing your credentials in your first "real world job" out of college.  But that is exactly what many of us had to do.  Petroleum engineers and geologists retooled to become high school math teachers, and oil field sales people became technology marketers.  That early experience had a profound impact on my view of the intersection between change and adaptability.
Attitude…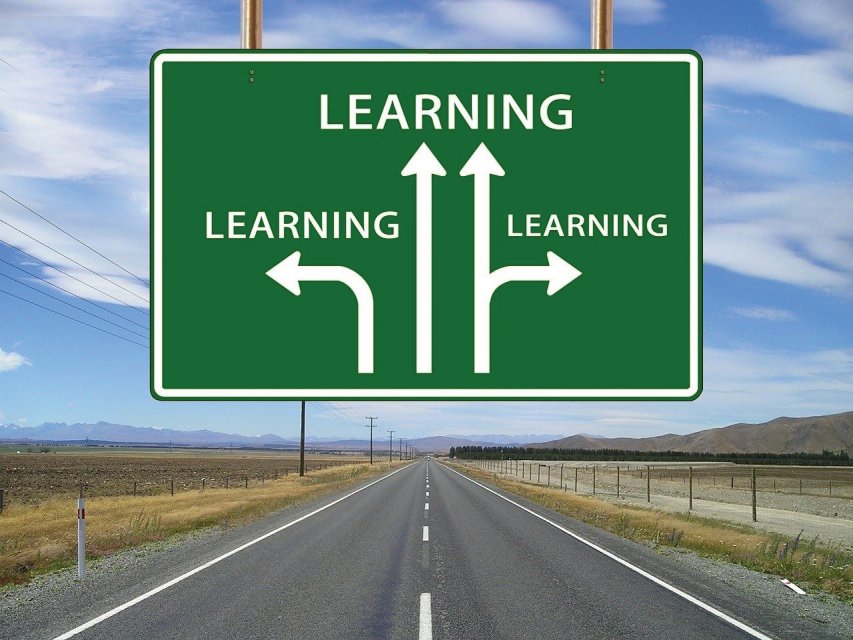 An attitude that supports lifelong learning is valuable during change.  Is it important to my job today that I still understand oil field jargon?  No, not really.  But what I learned while engaging oil field executives, engineers and roughnecks in a wide variety of environments is priceless.  Yes, those early interactions helped later as I adapted and learned to work with other executives and influencers across different industries.  Each change the economy throws at us provides another opportunity to dig deeper and learn.       
It's also important for organizations to stop putting individuals in permanent boxes.  People reinvent themselves all the time.  Sometimes out of necessity, and sometimes just because they are ready for a change.  And when those individuals reemerge they bring a unique perspective to the job that a "lifer" never will.  I'm not saying you should throw your long-time experienced people under the bus.  I am saying that it really doesn't take years and years to learn the ins and outs of your industry.  I know some want to believe that it does, but my experience tells me that it doesn't.  What you may need to add to your organization are individuals who have a passion to learn and a track record for taking chances and being able to quickly adapt to change.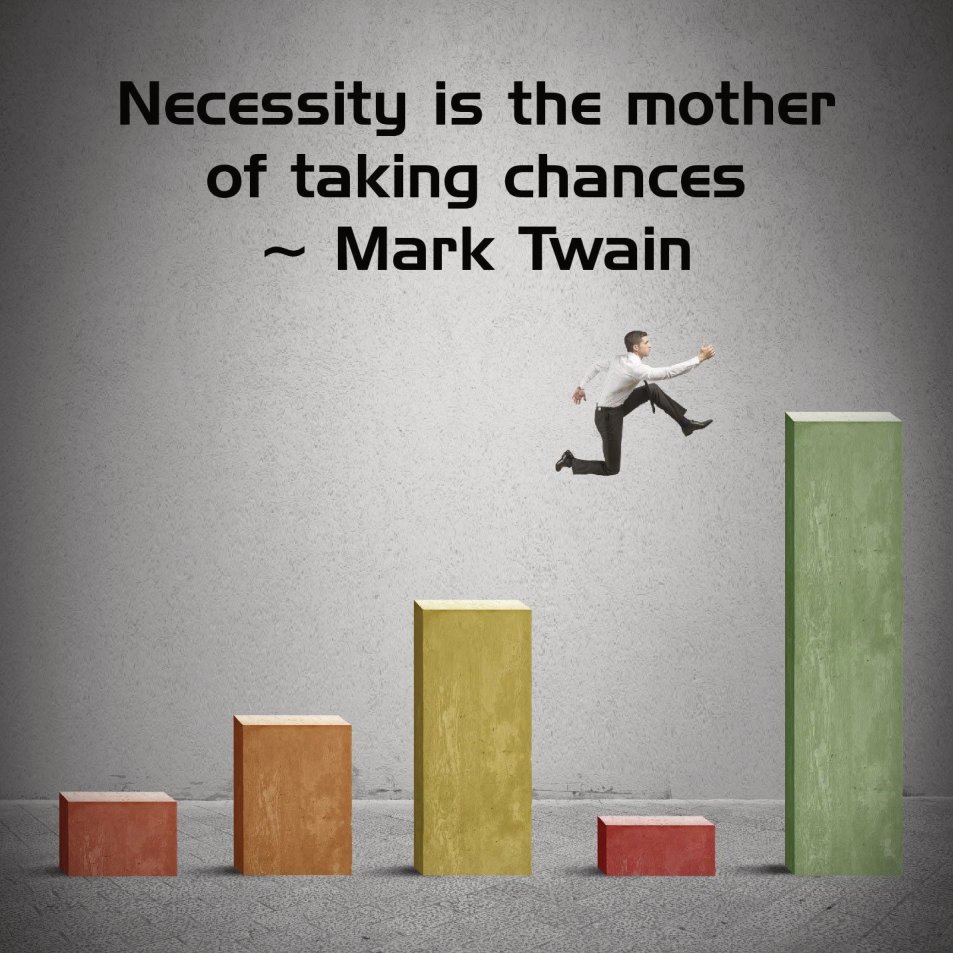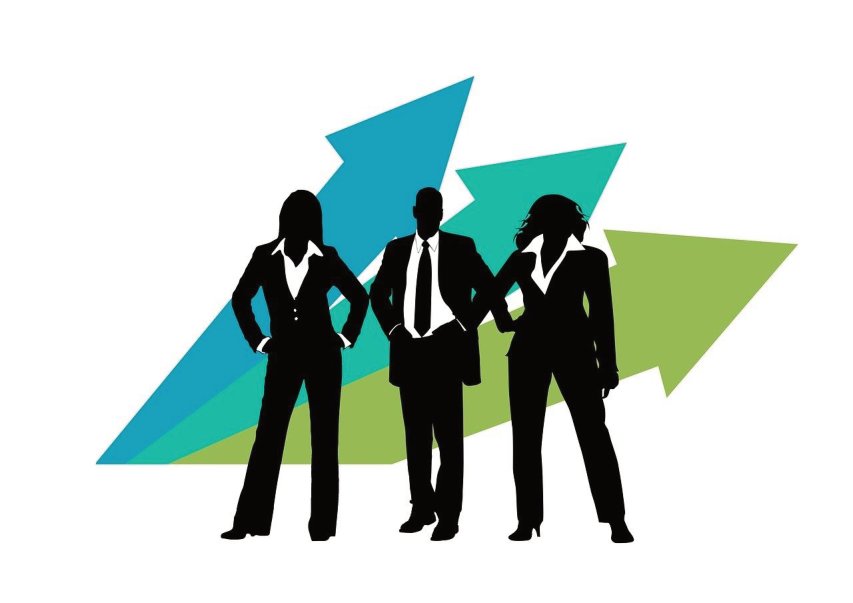 Are the targeted executives you are trying to get the attention of using social media to shop, or are they really looking for prospects themselves?  Perhaps both, with some education and networking mixed in; I don't have any market research to state a firm conclusion.  However; I do believe that most executives are tuned-into station WIIFM (What's in it for me?) just like the rest of us, and they are seeking to promote their company and causes too.  That's why I find it interesting that so many meeting requests contain the following leading sentences:  
· "Alan, I was looking at your profile and thought you'd be interested in our solutions." (Followed by a laundry list of their products or services, and a request for a meeting or demo).
· "Alan, based on your background I thought this information would be of great interest." (Again, followed by the laundry list and request).
· "Alan, your profile came to my attention.  First, a little about my company." (Yes, followed by the meeting or demo request).
We all understand that social media, particularly LinkedIn, can be effective for finding the persona's that match your target market.  You can search profiles based on job titles, location and several other factors.  Once you find a targeted persona it makes sense that you would want to make contact and try to start a dialogue.  It's at this point that "social media networking for sales" strategies face a fork in the road.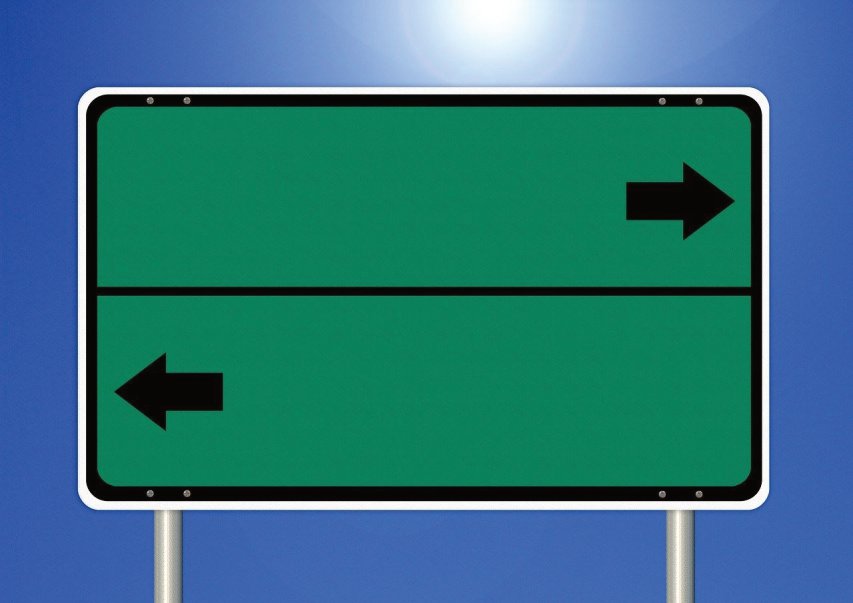 The Path Heading Left
This strategy is based on numbers and speed.  If I send 100 messages with the "I thought this would be of interest" phrase I'll get X number of responses, that will result in Y number of meetings, that will result in Z number of sales.  Just work the math quickly and the probabilities will take care of everything.  Yes, even a blind squirrel will find a nut every now and then.  In my opinion, hoping that the profile I'm getting ready to approach is actually in the "search" mode because they are actively feeling "pain" from a problem that my solution will fix is … well, as they say "hope is not a strategy."
The Path Heading Right
This strategy is based on human nature, and the fact that most people don't like to be sold – but they don't mind buying.  The initial communication might read something like this:
"Alan, you have an interesting background and I'd be honored to learn more.  In the spirit of networking for mutual benefit I'd like to propose a 20 minute phone call.  In the first 10 minutes let me know what you'd like most for me to know about you and your solutions.  And in the last 10 minutes I'll do the same for you."
Sounds a bit like asking for an elevator pitch doesn't it?  No demonstration request.  No request to disclose "what keeps you up at night" or "what projects are you currently budgeted for" as if they were required to answer lead qualification questions from someone who is still a stranger at this point.  In fact, there is no assumption that they currently need my solution or help at this time.  But I have acknowledged a professional respect for their background and time, while offering them a mini opportunity to pitch me, if they feel my background is worthy.
Will this make your lead generation process take longer?  Yes, probably.  After all, it takes time to build trust-based relationships.  Will you get more meetings by taking this approach?  I can't say because I don't know you or your company.  But I do know that social networking for business works best when it's a two-way street.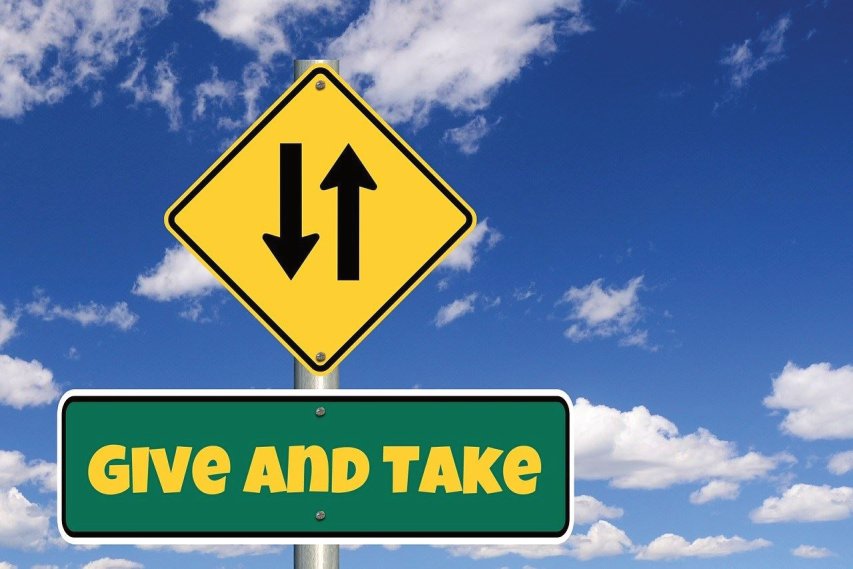 It was a lively face-to-face business networking event.  As you might guess, social media was a hot topic.  Of course business cards were exchanged as many of the attendees represented agencies that promise to be able to bring social magic to a brand.  But what I found most interesting happened later, when I visited several of their corporate social media pages.  What became clear was that many of the profiles had not posted content in several weeks, and in some cases, months.  Mind you, all the major social media icons cover their business cards, stationery and websites.  As you know, the conventional wisdom here is to provide a social signal to customers and prospects:
"Like us, follow us, connect with us, have a live conversation with us – we're here to engage you with our content!"
Well, not really … "here" that is.  Yes, they've established a profile, and they are proudly displaying all the social media badges, but they are not maintaining or updating their presence.  And that's a problem because that lack of attention could be sending a signal that actually hurts their business.  Hold on Alan, what do you mean?  Well, as you know, "you never get a second chance to make a good first impression," and here are a few thoughts that might be going through your prospects mind:
1.  "I don't see any recent activity.  If I do post something here is anyone going to respond?"  This is kind of like providing a phone number that you never intend to answer.  Or providing a store front address that never opens its doors.  Or like ignoring important email.  How does that generally work out for a business?
2.  "I don't see any recent activity. Are you still in business?  Or can't you afford to hire someone to be in charge of this communication channel?"  Now they're questioning your financial stability.  That's not something you want customers, prospects, business partners or your banker thinking.
3.  "I don't see any recent activity.  You haven't posted anything new or worth reading in weeks.  I guess there is nothing new with you."  OK, now they are just plain calling you boring.  If you happen to be a marketing agency with a focus on social media you're in deep trouble.  When you think about it, how many businesses want to be labeled boring?
4.  "I don't see any recent activity.  Your website talks about creative content-based marketing with social channels, and the ROI that can be achieved.  I guess it doesn't really work, or you'd be doing it."  This is an agency example and your prospect just said that you don't "practice what you preach."  So now your "credibility" is under question.  And all those nice marketing awards displayed on your website are not going to help.
Who would have thought? Those social media icons can look so innocent when they are displayed on a business card.  But they really do send a loud and challenging message.  Don't take that message lightly.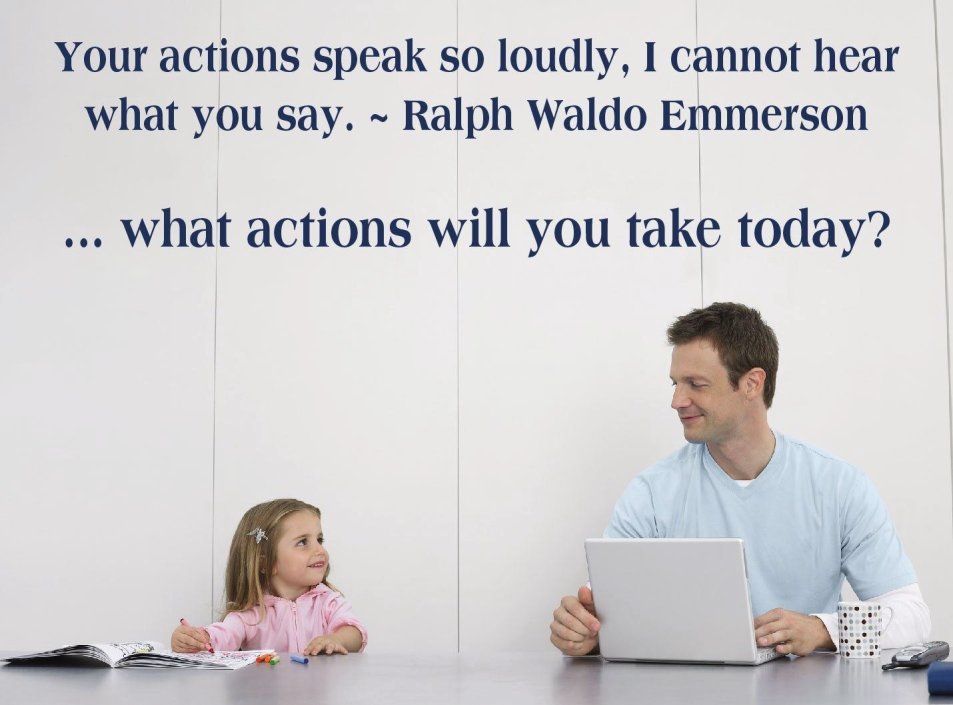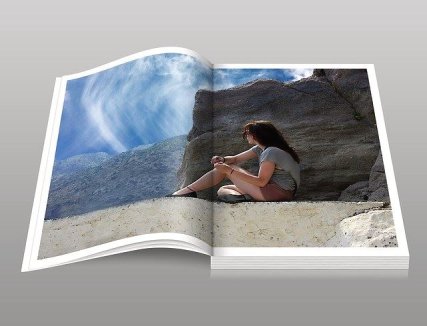 I penned "
Customer Intelligence Is Meaningless If You Don't Tie It to Strategic Action
" many years ago.  Over time that article has been used by several organizations in their training materials as a way of demonstrating the importance of customer service and its impact on the customer experience.  One aspect of that article that is rarely commented on, 
but no less interesting
, is the action I took related to my search for a local service supplier when my incumbent vendor did not satisfy my needs. The action line from that original story reads:
"At this point I let my fingers do the walking through the Yellow Pages…."
Notice that I did not say…
"At this point I called my neighbor to see who they used for their appliance repair and followed up with the company they recommended."
And I did not say…
"At this point I got online, and did a search for a local appliance repair shop."
Yes, both could have happen.  In fact, if you read my story you may have been shocked that I even mentioned print Yellow Pages in my quest to find a new service provider.  And no doubt the modified quotes above would have been more colorful in demonstrating the power of word-of-mouth marketing and online search.  The truth of the matter is that I really did pull out my phone directory.  It was fast, easy and helped me complete my task.  But I'm not here to defend the print phone book.  What caught my attention today was the Wall Street Journal article "
Catalog Makes a Comeback at Penny
."  Take a look at this passage from the article:
"The move highlights an oddity of the digital age.  While shoppers are increasingly buying everything from shoes to sofas to cars over the Internet, they still like browsing through the decidedly low-tech artifacts of page and ink."
What does this mean for retail marketers?   Because I'm sure there are some who would classify catalogs as (junk mail) wasteful, unwanted, and a drain on our landfills.  Well, it doesn't change the importance of your search engine optimization, or social media word-of-mouth marketing initiatives.  However; it does suggest that there are still situations and strategies that work very well for print advertising.  It's interesting to note the article points out that "31% of shoppers have a catalog with them when they make an online purchase."  That means print often delivers an important type of experience at a critical point of the consumer buying cycle.  So, if you want them to hit the purchase button, you may need to reconsider old fashion print in your marketing mix.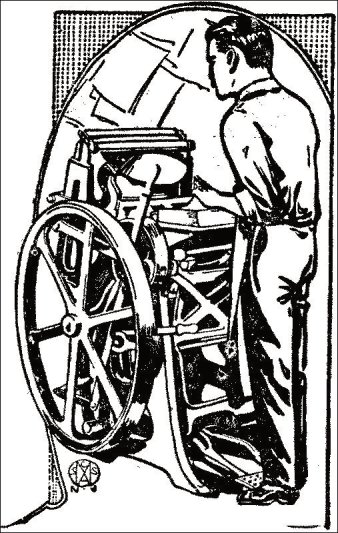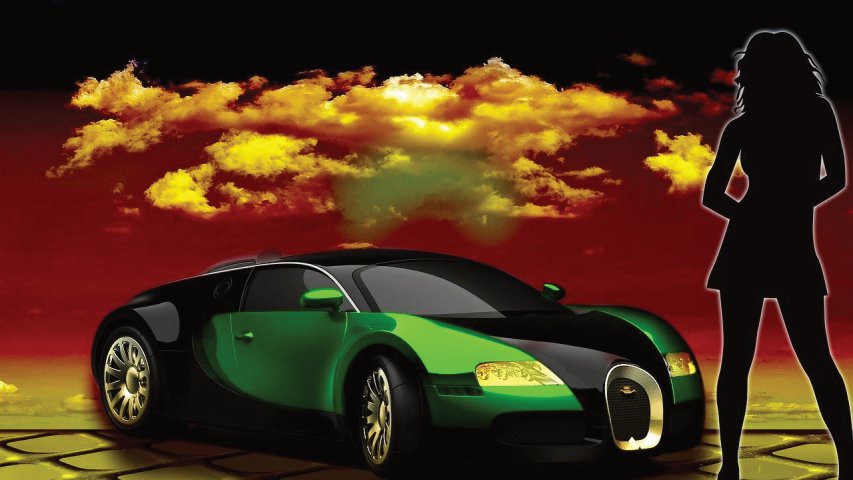 When
Dilbert
and his peers poke fun at marketing trade show tactics they're often referring to the use of "
booth babes
."  Now, according to a recent Wall Street Journal article (
The Evolution of Auto Show 'Booth Babes'
) it appears the auto-show model is coming back.  I blogged on this topic in November 2007 (
Using Marketing Booth Babes
) and that post created a very spirited discussion.  Using
sex to sell
has been a tactic in advertising since its beginning.  But most of the audience (both men and women) who responded to my original post clearly thought this practice had a great deal of downside risk.
According to the article the auto industry is leveraging these "so-called product specialists" to not only provide detailed information about the cars, but to also help collect market research data.  The "aspiring fashion models or actors earn as much as $1,000 per day" providing information and documenting consumer comments.
What do you think about this strategy?  How do you feel and react when it's used on you as a consumer?  As a marketing professional do you consider booth babes appropriate for your trade show or conference events?  A quote from Thursday's article:
"The renewed demand for models stems from several factors. Auto makers are willing to dress the predominantly female hires more provocatively than was customary during the industry's downturn and bankruptcies, said Ms. Popson. This year, with auto sales at near-decade highs and a glow overhanging Detroit, car companies see value in sex appeal. They are "saying 'it's time to have fun again,' " Ms. Popson added."
So, is your company getting ready to have fun?  I understand that this is a loaded topic.  Terms like, "political correctness," and "sensitivity" might be floating in your head right now.  You might also be thinking it's nothing more than gimmick marketing and lacks true creative imagination.  Or perhaps you're currently neutral on the subject.  But what if it will pull foot traffic into your booth?

When was the last time you paid the full retail price?  According to a recent article in The Wall Street Journal (
Attention, 'Discount Junkies'
) about 15% of shoppers generally pay full price for items and don't bother searching for sales.  At the other extreme, a fifth of online shoppers are considered true "discount junkies," people who make purchases only when offered discounts.
"Consumers Are Reluctant to Pay Full Retail Price"
Their research showed that more than 85 percent of all consumers in America shop for merchandise on sale.  For those who pay full retail, 44 percent said they did so because they didn't have time to shop.  In addition, they discovered:
• 82 percent said they knew the item would be on sale someday.
• 82 percent also said that somebody always has it on sale.
• 79 percent said they normally wait for sales because they don't need an item right away.

Consumers and retailers have gotten savvier about how they deal with each other over the 14 years since that book was published.  Social media and big data have made sure of that.  Retailers armed with analytics don't want to offer discounts to full-price shoppers because that erodes profit margins.  They are now taking a surgical approach by only offering promotions to customers who respond to price reductions.  On the other hand, most consumers would think it's crazy to pay full price because a simple online search or social post is likely to uncover a discount available somewhere.
So what happens when a selective discount strategy goes wrong from the consumer's perspective?  In other words, they are cut out of a discount offer when they really wanted to be included?  Could that customer experience leave a scar?  It can be difficult to read consumers because their behavior is not always consistent.  For example, one day I'm pressed for time and make a quick full price purchase, and the next day I'm under no pressure and search for the rock bottom quote.  What about the merchants' expectations?  Is the combination of full price profitability and customer loyalty too much to hope for?
Retailers are going to continue to look at data in order to fine tune their offers and improve profitability.  And despite our technologies customer behavior will remain unpredictable.  It may not leave scars, but there will be some nicks and cuts along the way so keep your customer experience first aid kit handy.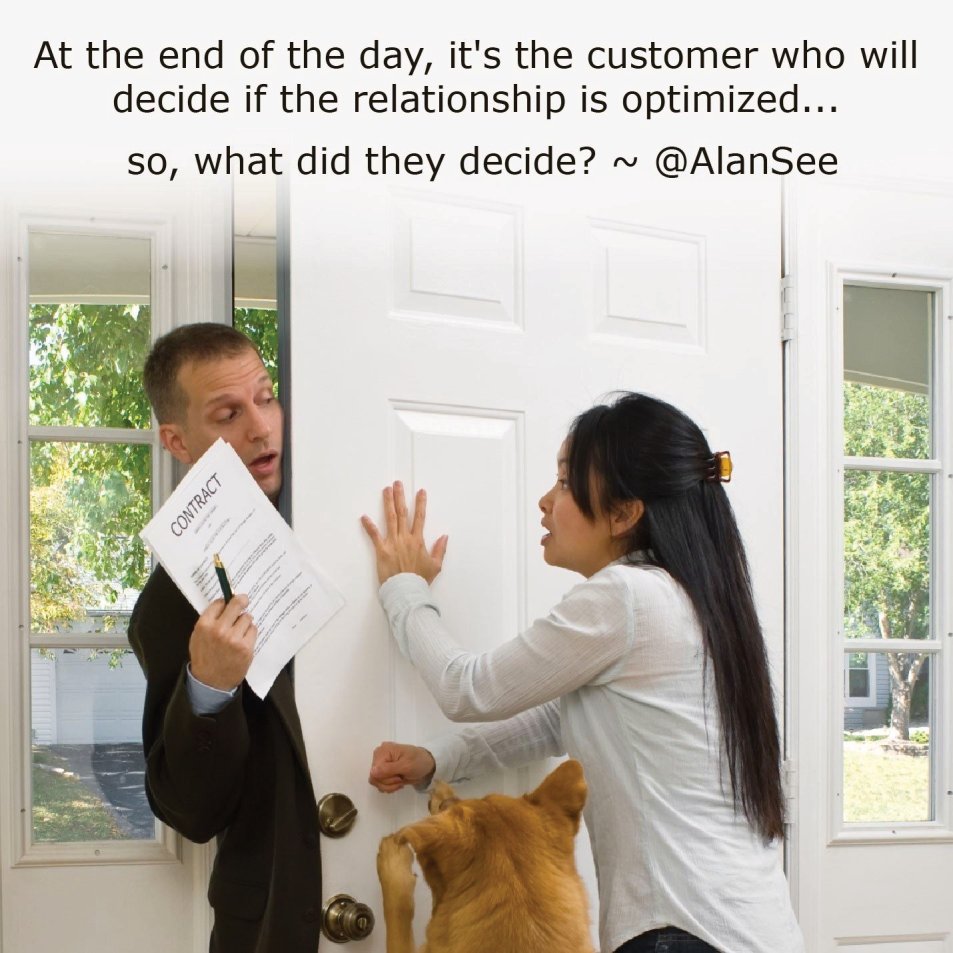 Has rational ignorance impacted your organizations social media activity yet? 
Rational ignorance
is the decision not to become more informed about something because the perceived cost of the additional intelligence in terms of both effort and expense is more than the expected return on the knowledge gained.  It kicks in for most of us when we believe we have reached the point of diminishing returns in relation to the value of acquiring additional insight.  More than likely, your organization started its social media journey with great excitement, and a willingness to invest and learn; now most of your staff barely knows about the changes to the InMail policy on LinkedIn, and it's been weeks since they tweeted.  The concept of rational ignorance, while popping up on a daily basis for most of us, is particularly consequential to the execution of a social media strategy because the social media ecosystem is still evolving at a rapid pace.  In short, we now live in an age when the most important marketing skill set is the ability to keep our social marketing knowledge relevant and up-to-date.
Yes, as the saying goes, "there was a time."  And indeed, there was a time, when knowledge of the 4 P's of marketing was a sound long-term investment and when campaign strategies seemed straight forward and predictable.  But that was then and this is now.  So, with the help of Peter Senge book "
The Fifth Discipline
" here are three resolutions for 2015 I intend to focus on in order to keep rational ignorance from infecting my teams.
1.  Build a stronger shared vision about social media: Genuine caring about a shared vision is rooted in personal visions.  I'll be spending more time this year helping each of my team members build and nurture an even stronger vision of the personal branding benefits of social media.  And how those personal visions join to create our shared vision.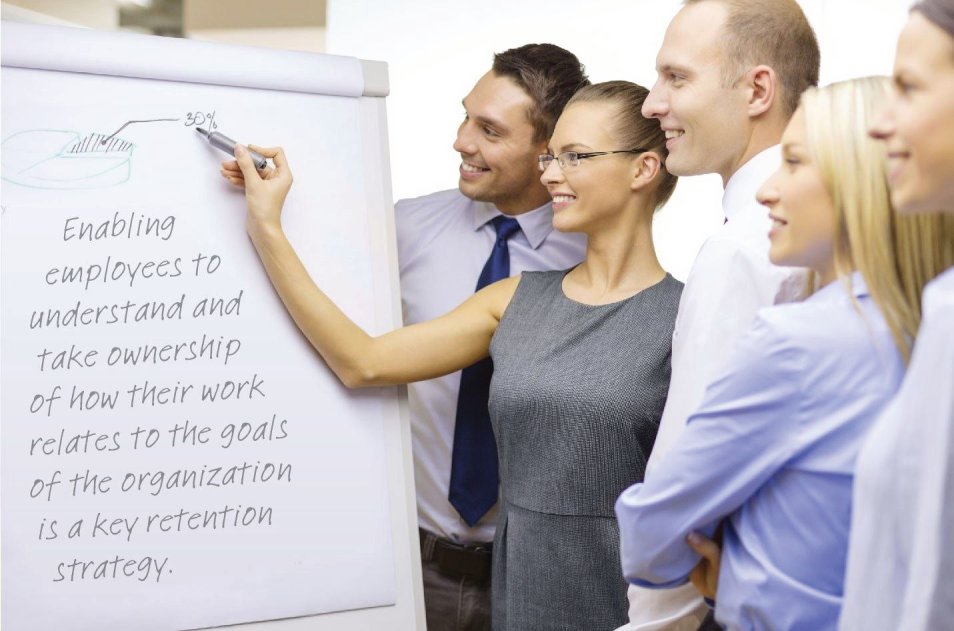 2.  Declare my training support:  Training is one of the most important ways for a marketing team to keep their social media skills up-to-date.  I'll let my team know how vital training is to me and personally conduct practice sessions to hone our social media process and technology skills.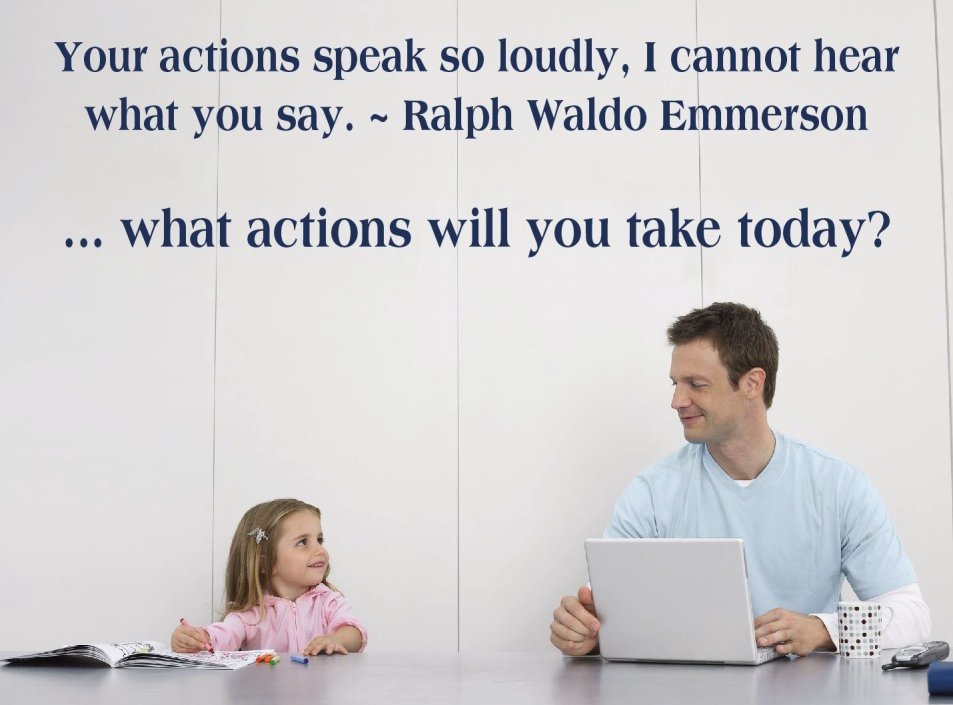 3.  Enrollment not selling:  I'm a salesperson at heart.  That means I have a tendency to try to "convince" my audience of the benefits of a vision.  As I focus on vision and training with my teams I need to make sure I turn down my need to persuade in order to let them have time to develop their own sense of vision.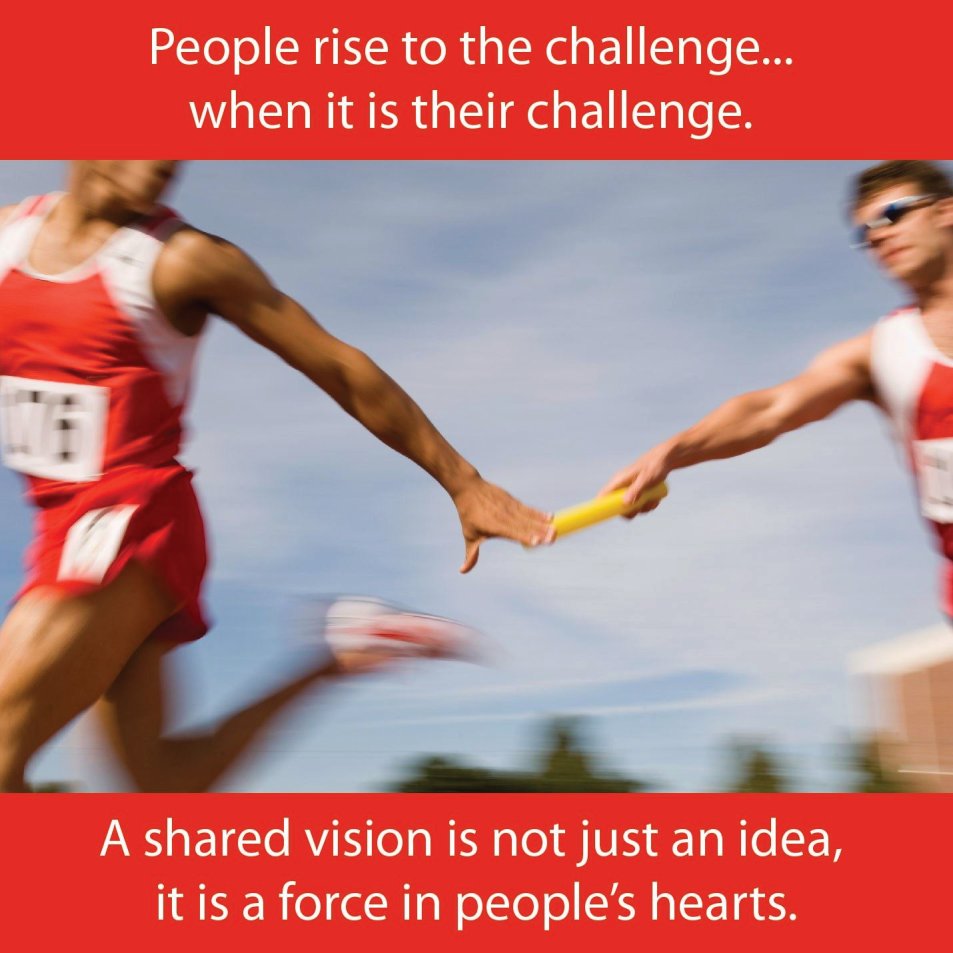 I'm betting the year on a shared vision and building a learning organization.  Where are you placing your bets?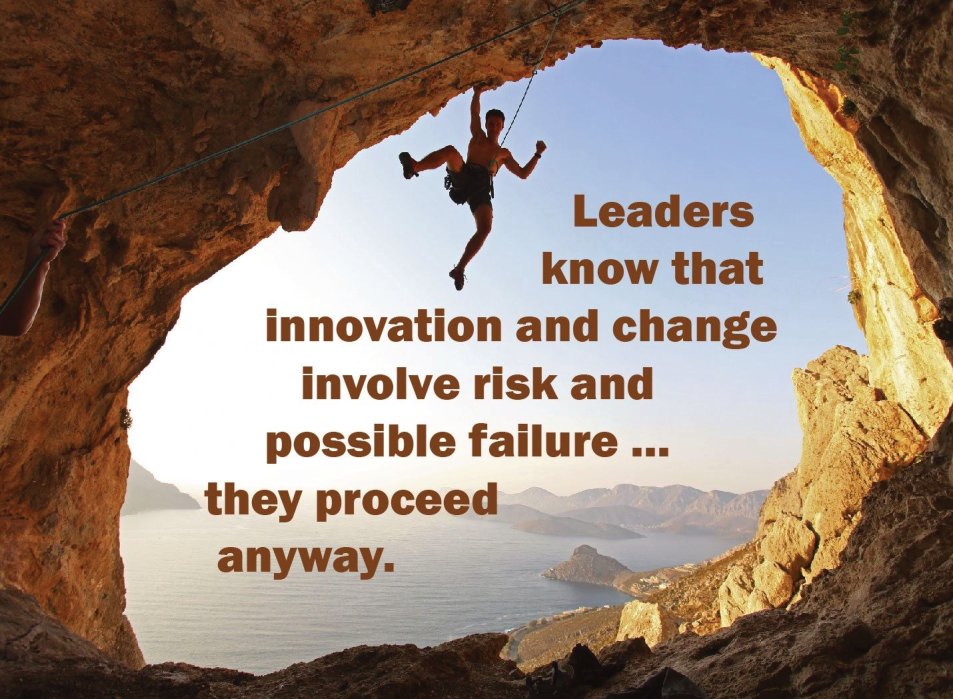 Mistakes were made. We've heard that before - many times. The phrase first made famous by the Nixon administration was later used and re-used by many politicians - Ronald Reagan, Bill Clinton, to name a few. People generally aren't fond of admitting their mistakes. I'm not. Businesses are the same. They don't like to talk about their mistakes certainly not publicly - but not even within company walls. How mistakes are handled within a business says a lot about the people who lead that organization. Are mistakes seen as something to hide, deflect or feel ashamed of?
Like them or not, mistakes are inevitable  - even the hardest working, most competent employees will make them. So what's a company to do? It's impossible to predict all the possible mistakes that can occur and be prepared for them.
I've found that one company's approach to mistakes is particularly effective. The sales team of this company had a conference call weekly, which included time to discuss "teachable moments.'' Typically one or two sales agents volunteered to discuss a mistake and what they learned from it. Discussing the mistake openly eases the stigma that often comes with making a mistake and offers valuable advice to other employees, ideally empowering them to avoid the same error.
This is not a common approach. More often, employees and managers find ways to hide mistakes or put the blame on someone else. Why? People are fearful of the consequences of their mishaps - they could be costly, like a math error, or if the mistake goes public, the company's image could be hurt - and that too has a cost.
Within a company, a boss who accepts that his or her employees will occasionally make mistakes and has a measured response when they do is a boss people want to work for. That's smart management because that might encourage a staff to be more open about its mistakes and to view them as something to learn from versus something to hide or be ashamed of. Underlying this approach to mistakes is humility, the belief that I'm not perfect - nor is my staff, nor is the company as a whole. Humility, a quality the corporate world doesn't talk much about - unlike productivity or competitiveness. Humility seems more a topic for the pulpit. But there is a tie between humility and productivity. Humility can significantly help the morale of an organization. It can foster better rapport between managers and employees, between employees and customers.
Not all mistakes are equal, of course. Some are the result of negligence and should be handled accordingly. I'm not saying let's just make mistakes, forgive and forget. Instead, use the mistakes to learn and make procedures better so they don't happen as often. Errors can cost a company, but they're also an inevitable part of being human. A company that operates in atmosphere of humility, respect and honesty allows its employees to excel at their jobs without the paralyzing fear of making mistakes, and often the result is that fewer errors occur.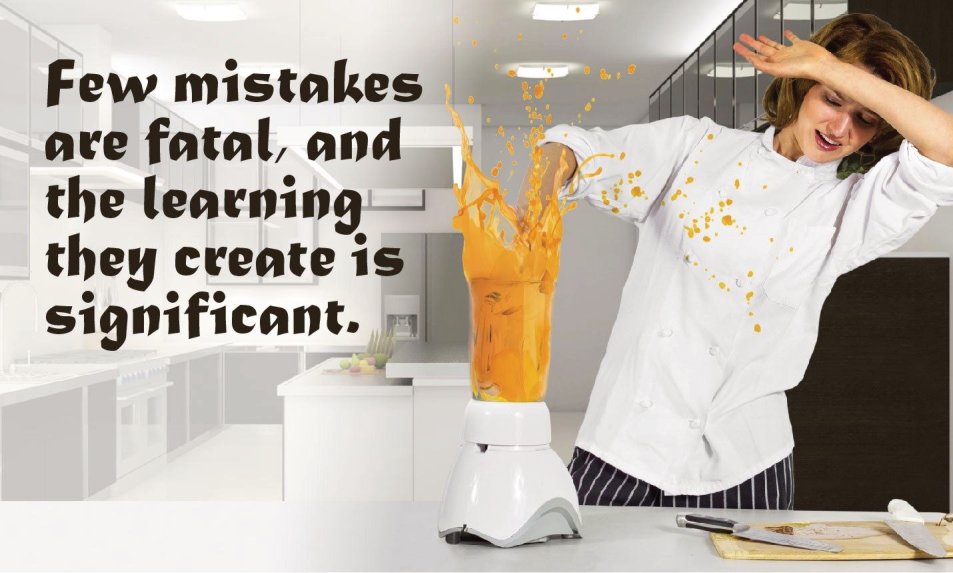 A recent article in the Wall Street Journal (
"
Basic Costs Squeeze Families
"
) stated that consumers have seen little growth in their wallets and remain skittish with discretionary spending.  Of course, if you own a business that depends on people having jobs and disposable income you didn't need research from the Bureau of Labor Statistics to tell you that consumer spending is sluggish.  The
Black Friday report card was underwhelming
, and your calls and foot traffic are down.  So, what's your plan?  Take more costs out of the business?  My guess is that you've already cut expenses to the bone, so here are a couple of reminders to consider in our slow growth economy.
1.  Focus on the buying process.
Translation: Make sure you address competitive weaknesses within the four stages of the consumer purchasing process, including:
· Awareness
· Information Search
· Evaluation
· Purchase and After-Sale Service. 
In addition, you may need to think smaller by breaking marketing initiatives into several highly targeted micro-campaigns based on continuous selection of the best (most profitable) of the best (ready-to-buy).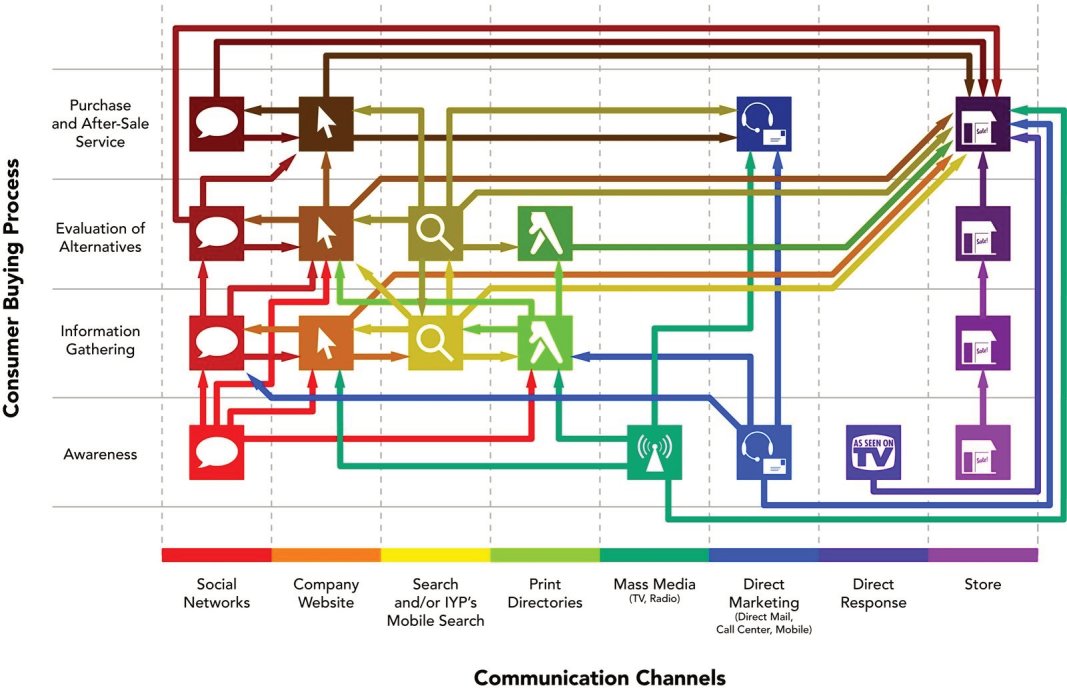 2.  You will not get a do-over, mulligan or practice shot.
Translation: Do your P&L homework upfront and structure your best offer immediately.  Don't hold back; consumers with cash and a willingness to spend it are in short supply right now.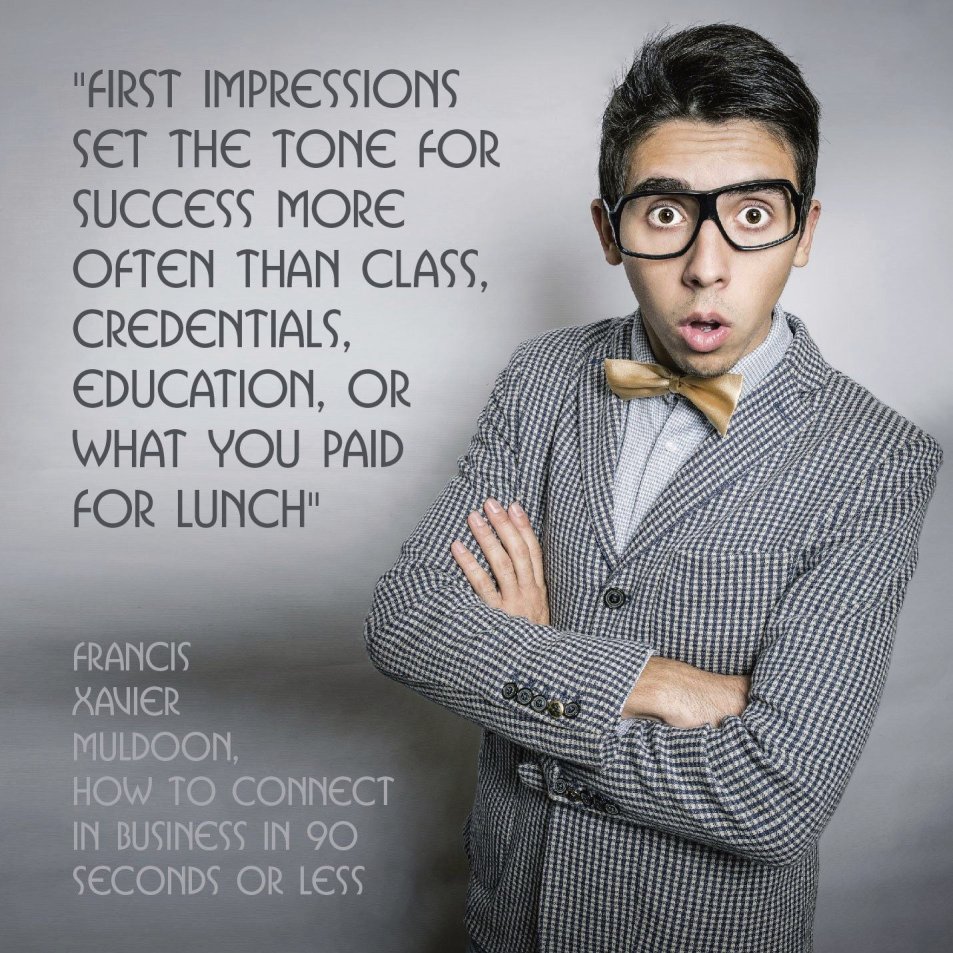 3.  Don't wait to build trust.
Translation: Monitor trigger events such as contract dates and service calls closely.  Take time to proactively nurture relationship building conversations.  When making contact have something valuable or significant to relate.  Social media platforms are an excellent channel to help you and your employee's listen and engage in conversation.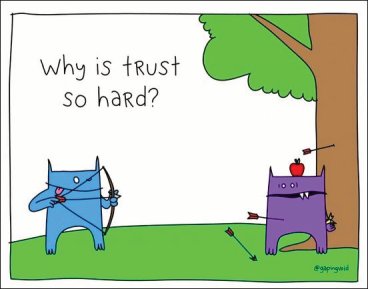 /