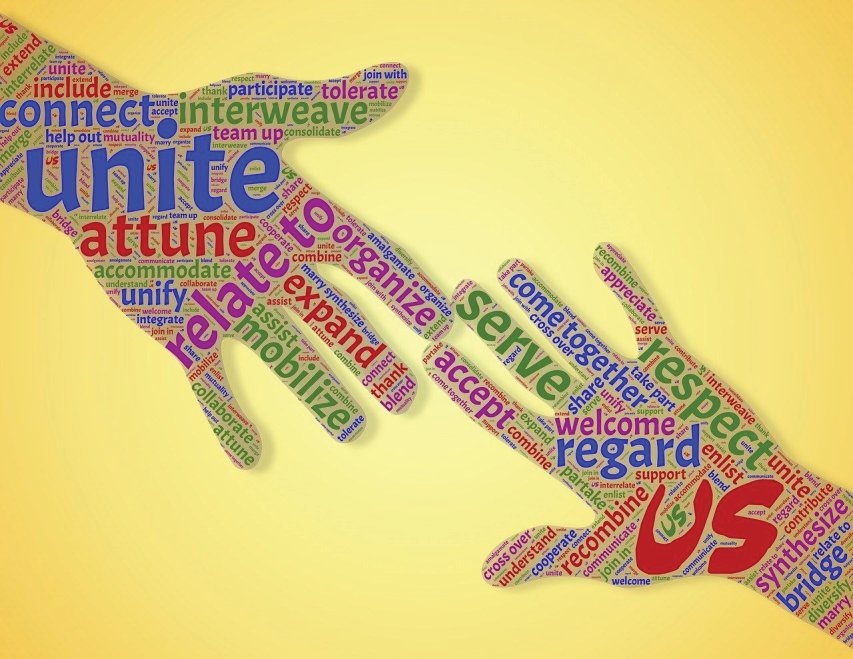 "On the Beach." In the consulting world that expression means you are not involved in activity that is billable.  In other words, you are not directly creating revenue for your company.  And that is always a dangerous place to be if you want to stay employed.  An early mentor of mine told me to "never get removed from the real revenue stream."  For several years I lived by that advice through a career in sales, but I knew there were also important positions within an organization that by design, were not directly revenue producing.  Yes, we're talking about the staff that supports the revenue generators.  The accounting term often used is "overhead."  Overhead expenses may apply to a variety of operational categories, including marketing for some organizations.  Most marketers though, including me now, hate the thought of being labeled overhead.  You are simply not going to find us On the Beach.  That's why marketing ROI metrics are always top-of-mind.  In fact, I wouldn't be surprised if we spend more time trying to figure out how to measure the results of our activity than actually creating campaigns.  The continuous struggle to cost justify every marketing move is often a major reason for the gap that exists between sales and marketing.
I've spent a significant amount of time in both disciplines so I'm going to offer five key points that have helped me "bridge the gap" with my sales counterpart.  Keep in mind that my point-of-view is coming from the B2B world and may not apply to all of you.
1. Listen to and show some empathy for the people who carry the quota.  I'm fortunate that my background makes this first point easy.  I have both inside and field-based sales experience as well as direct and indirect channel experience.  I've covered a territory as both an individual contributor as well as a sales manager and I know what it feels like to be directly in front of the customer and responsible for the quota.  That experience creates immediate credibility that is priceless with my sales counterpart.  I listen to and am empathetic with the sales organization, and they know my feelings are sincere.
2. I don't tell sales how to do their job.  A sales person who can cover their quota year after year is worth their weight in gold.  The last thing you need to do is to suggest that you (marketing) understand the customer or the sales environment they're dealing with better than they do.  In other words, I don't walk around acting like the company know-it-all.
3. Keep your sales force informed.  When I was covering a territory it used to irritate me when HQ would send content (email blasts, direct mail, etc.) into my territory without telling me.  In fact, on one occasion it created a problem because I had a proposal ready to close and I didn't want any more messaging to confuse the decision maker.
4. Lead generation and lead nurturing are music to their ears.  Yes, we joke about leads being "qualified and ready-to-buy right now."  But in the B2B solution selling space where sales cycles are long and deal values are high they are not realistically expecting that type of lead.  They want help keeping the brand top-of-mind and an increase in "footprint influence" throughout their accounts.
5. I lead from the front and teach by example.  Social networking for sales results is important in today's business environment because social media has the potential to influence the customer experience when employees are able to initiate conversations on social platforms and begin building trust-based relationships throughout the customer lifecycle.  For that reason I'm very active on social media demonstrating by example how the right content distributed consistently through the various social platforms builds credibility, trust and conversations that start sales motions.
How do you build your bridges?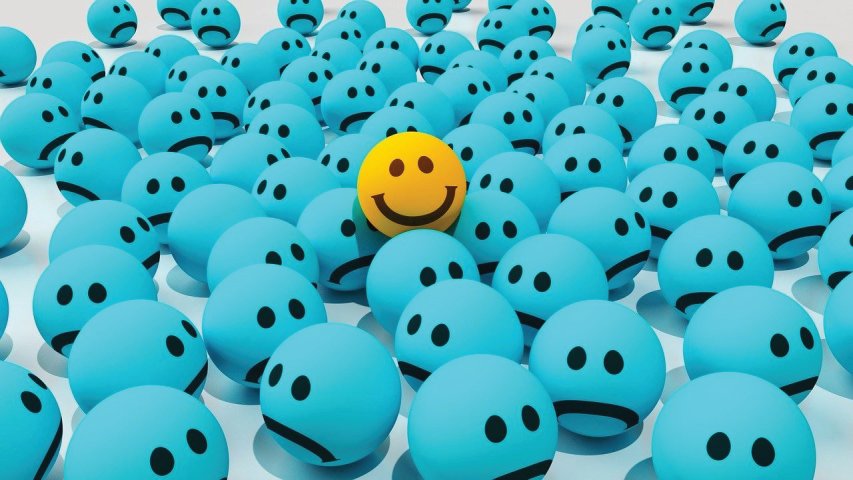 People simply are not subject to the rigorous laws of logic or measurable with the precision that data-driven marketers would like.  In fact, most purchase decisions are made emotionally, and then justified, rather than the other way around.  That means it's critical for organizations to create customer relationships through emotional bonds.  Here are eight ways your organization can help create emotional bonds that build deep customer relationships:
1. Brand:  You need to start with a strong brand identity that your customers can identify with.  Your brand must not only communicate a message, but also inform, motivate and deliver as promised.  The better your brand is at keeping its promises, the better your brand is at being trusted.
2. Learning Relationships:  Organizations that implement learning relationships are better able to understand and anticipate a customer's unique needs.  Learning organizations understand that great customer experiences start with listening to the customer to learn instead of talking to the customer to sell.  Customers in a learning relationship experience a heightened sense of vendor awareness and are more likely to be loyal because their vendor understands their needs.
3. Use technology to connect in positive and collaborative ways:  Customer connections that engender loyalty deliver a seamless experience across channels and touch points while demonstrating integrity and interest.
4. Empower:  Ensure high quality customer interactions that demonstrate a caring attitude by empowering your employees to resolve problems.  If you want your people to act like it's their business, make it their business.  Empowerment leads to never losing a customer over a stupid rule.
5. Great Service:  Almost every customer has a service support need at some point.  Use support incidents as an opportunity to solidify relationships.  Providing excellent service and quick resolution can build customer trust.
6. One view of the company:  Despite the desires of corporate managers, the customer ultimately controls the relationship.  If the customer is in control, don't they need a 360 degree view of the company?  Great customer experiences start when you make it easy for the customer to do business across your entire organization.
7. Layers:  Customers have layers, and relationship layers are built on trust and dialog over time.  Customer loyalty requires the care and commitment to take the time, invest the money, and have the patience to grow the relationship.
8. Dynamic real-time processes:  Building relationships takes time; however, instant gratification has been a feature of our everyday lives for a long time.  Give your customers their rewards now, and keep your promises on time.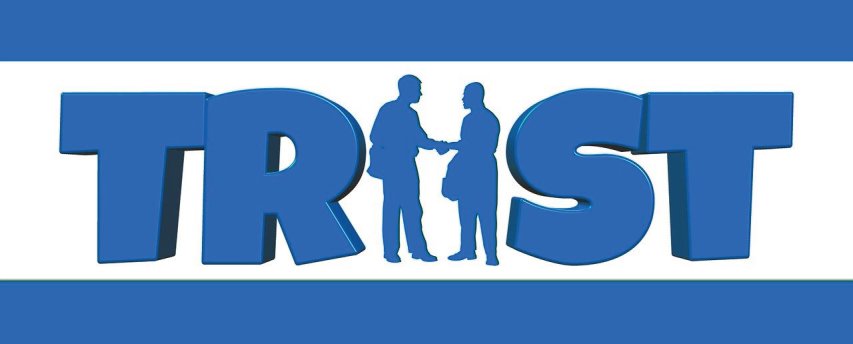 Several years ago I heard a story about a shoe repair shop from one of their long-time customers.  It's a small business tale about trust with a twist that might surprise you.  Like many businesses, this shoe repair shop was built on a self-service model.  That model was necessary because the sole proprietor did his cobbling at night; during the day he held down a full-time job as an employee of another company.  His customers left their shoes for repair in a converted newspaper vending machine located on his front porch.  Shoes that were ready for pick-up as well as the money folder were also in the machine.  Yes, I said the money folder.  Customers dropped off and picked up their shoes and also left their payment.  He never came up short, of money or shoes.
In the last few years there has been plenty of material written about earning customer trust.  However; you don't see much written about trusting the customer.  Can you earn trust without giving it?  For the cobbler's customers in that rural community it appears a key to giving trust was getting it first.
Today we would describe that type of business climate as "radical trust."  It's a state of trust where parties on both sides of a transaction fully recognize the greater benefits of reciprocal good faith.  The cobbler let his customers into his inner circle by trusting that he would get paid for his work.  He believed that people were inherently good and let the self-policing reputation-based honor system work.
I suspect for many businesses it would be a scary thought to implicitly trust their customers.  And yet, without trust most relationships will not move forward.  I often think of trust through the following formula:
Trust = (Rapport x Credibility) / Risk
Actions that help develop rapport and credibility, while at the same time reducing risk, will build long-lasting, trust-based relationships.  In marketing, Collin Douma describes the notion of
radical trust
as a key mindset required for marketers and advertisers to enter the social media marketing space.  In his opinion, the tide has turned and now marketers must radically trust the consumer in order to build the brand.
Trust is the real currency in the social economy.  Does your company trust the customer?  Small businesses typically produce nearly 
half of the U.S. private nonfarm GDP
. You can't help but feel that radical trust is an important part of what holds our economy together.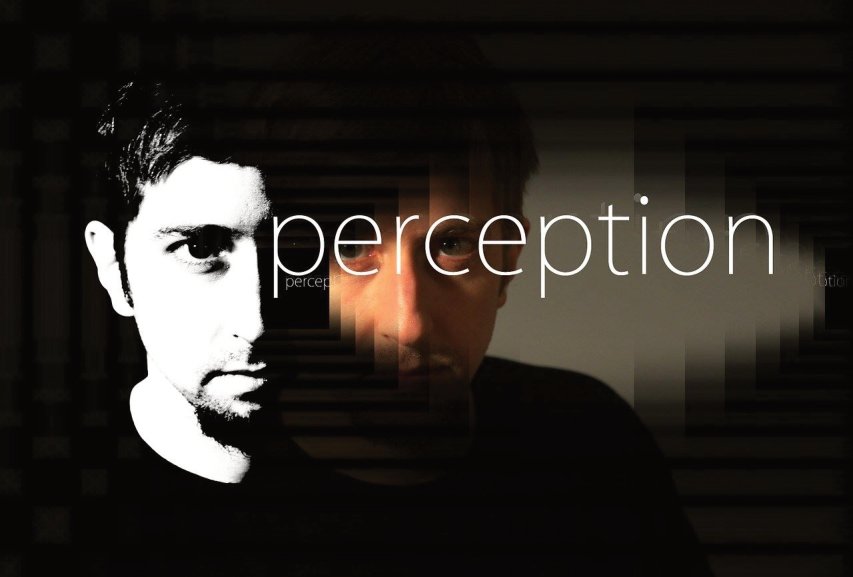 Beloit College
released their
Mindset List
for the class of 2020.  This year's list contains 60 items that provide a look at the cultural touchstones that have shaped the lives of this fall's entering class.  Most of this year's freshmen were born in 1998, just for fun; take a look at the world through their eyes:
There has always been a digital swap meet called eBay.
Grandpa has always been able to reach for the Celebrex.
They never heard Harry Caray try to sing during the seventh inning at Wrigley Field.
West Nile has always been a virus found in the U.S.
Vladimir Putin has always been calling the shots at the Kremlin.
The Sandy Hook tragedy is their Columbine.
The United States has always been at war.
The Ali/Frazier boxing match for their generation was between the daughters of Muhammad and Joe.
They have never had to watch or listen to programs at a scheduled time. 
Each year they've been alive the U.S. population has grown by more than one million Latinos. 
TV ads for casinos have always been permitted to mention that there is actually gambling going on in there. 
If you want to reach them, you'd better send a text—emails are often ignored.
NFL coaches have always had the opportunity to throw a red flag and question the ref.
Bluetooth has always been keeping us wireless and synchronized.
X-rays have always been digital allowing them to be read immediately.
Exxon and Mobil have been one company—and it doesn't own any gas stations.
John Elway and Wayne Gretzky have always been retired.
They have never seen billboard ads for cigarettes.
Airline tickets have always been purchased online.
In general, the Mindset List is a statement of experiences and events that shape the views of this year's freshmen.  It's how they see and understand what occurs around them.  And since most people believe their views are accurate it must also represent their understanding of the truth.  Their perception is their reality.
Marketing is involved in the process of dealing with perceptions.  What makes the process even more challenging is that consumers frequently make purchasing decisions based on second-hand perceptions (friends, family and other social connections).  In short, they make purchasing decisions based on another person's perception of reality.  If your organization views the world through a product-centric position you may be inclined to dismiss the perception challenge.  Market research facts and figures convince you that the real truth is on your side and that the best product - your product, will win.  Do you believe that all you need is to have the truth on your side?
Perceptions can be a source of strengths or of weakness.  It takes skill and discipline to overcome bad perceptions, to separate reliable signals from deceptive ones, to filter out prejudice, expectation, and fear in order to get down to the truth.  Most of us struggle to get past our perceptions, that's why marketer's need to embrace the phrase "through the eyes of the customer."
My great-great-great-great grandfather John See was in winter quarters at Valley Forge with Washington.  When John was only 8 years old his father was killed at the Muddy Creek massacre in Greenbriar Co., Virginia in a conflict with Native Americans.  My great grandfather homesteaded on the eastern plains of Colorado where my grandfather was born in a sod cabin.  My parents were raised on farms in central Iowa and northern Missouri.  Neither had indoor plumbing and my mom did not have electricity.  Neither of my parents were able to finish high school, in fact my dad join the USMC when he was 17 during the Korean Conflict.
I finished high school and was lucky enough to be able to put myself through college and graduate school.  My son is a US Army veteran and struggles with PTSD.  He volunteered shortly after 9/11 and was part of our "boots on the ground" in Baghdad, Iraq.  Conflict and struggle are a part of life.  The U.S. Constitution doesn't guarantee happiness, only the pursuit of it.  We live in a great country.  It's not perfect and it never will be.  But I can't imagine living anywhere else.  I'm thankful and proud of the pioneers who went before me.  I'm also encouraged and hopeful for the generations to come.  They are the cornerstones for my reason to "never forget."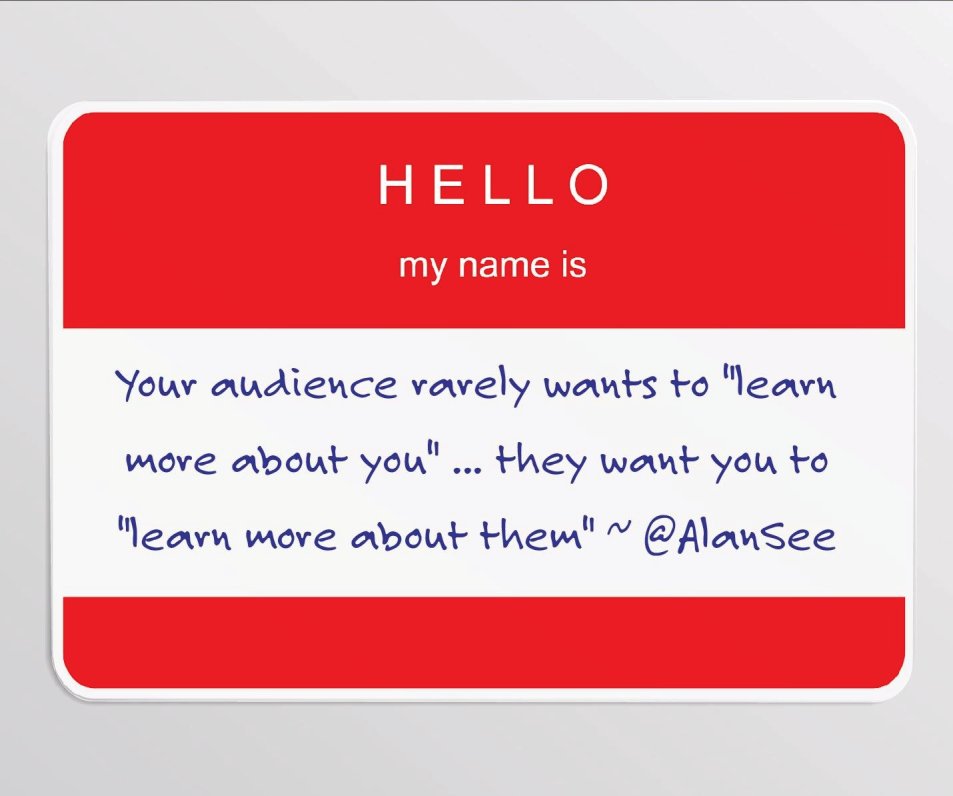 I'm interested to learn more about you, period.  Yes, you should have ended your "Quick Question" message right there.  But no, you then went on and on about your company and your solution.
Hi Alan,
Thanks for connecting on LinkedIn; I'm interested to learn more about what you do.  I'm VP of Sales at XYZ Company and our solution blah blah blah blah blah blah blah blah blah blah blah blah blah blah blah blah blah blah blah blah blah blah blah blah blah blah blah blah blah blah blah blah blah blah blah blah blah blah blah blah blah blah blah blah blah blah blah blah blah blah blah blah blah blah blah blah blah blah blah blah blah blah blah blah blah blah blah blah blah blah blah blah blah blah blah blah blah blah blah blah blah blah blah blah blah blah blah blah blah blah blah blah blah blah blah blah blah blah blah blah blah blah blah blah blah blah blah blah blah blah blah blah blah blah blah blah blah blah blah blah blah blah blah blah blah blah blah blah blah blah blah blah blah blah blah blah blah blah blah blah blah blah blah blah blah blah blah blah blah blah blah let me know what day and time works out best and I'll set up a call.
Does it seem like I went overboard on the "blah, blah, blahs?"  I didn't, your message really did go on and on selling even though you have no idea if I'm really a qualified prospect.  You suspected I might be qualified and decided to skip all rapport building, and the establishment of your credentials.  In your mind selling isn't about TRUST, it's strictly about NEED and PAIN POINTS.  As long as you present compelling facts and figures you're hoping I'll make a totally rational, data-driven decision.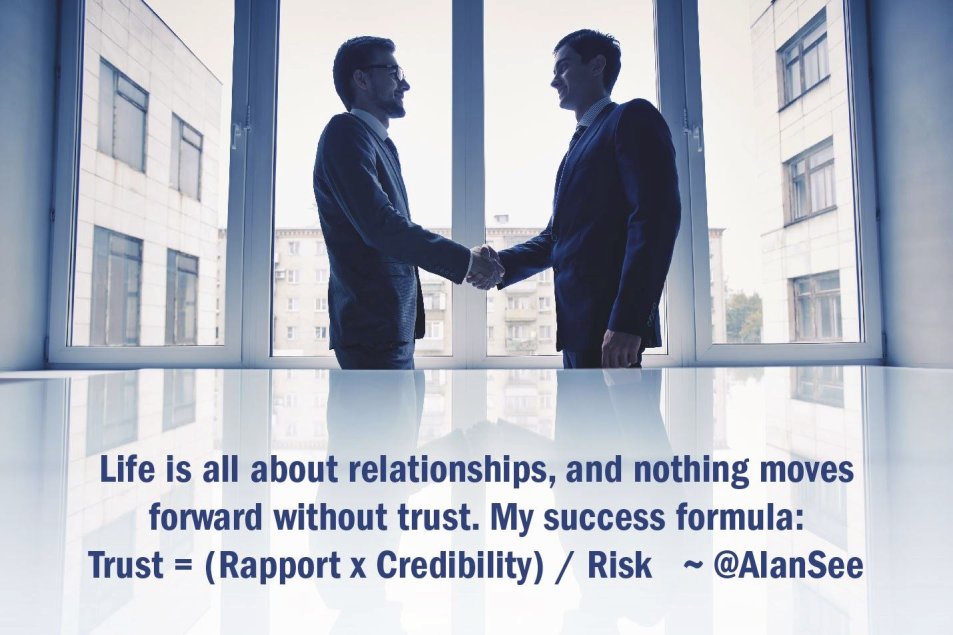 I'm sorry to have to inform you, but even executives are human.  Yes, we have emotions and we make trust-based decisions.  We do business with people we know, like and trust.  Now that you know you messed up with your first-contact "Quick Question" message, what's your plan for recovering the relationship with your new LinkedIn connection?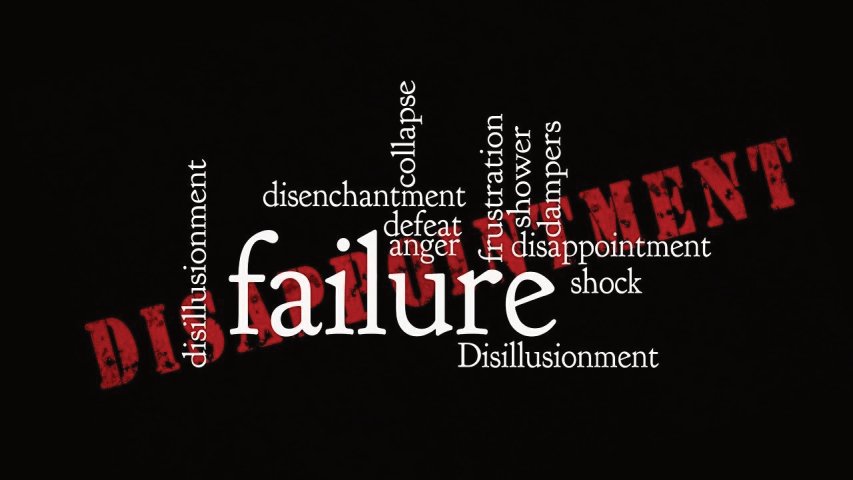 Is the freedom to fail a myth at your company?  Can you name one person in your organization that has had major visible failure?  If so, is that person still employed there?  If they are, is their career still on track?  If your business culture is risk adverse you may not be able to name even one person.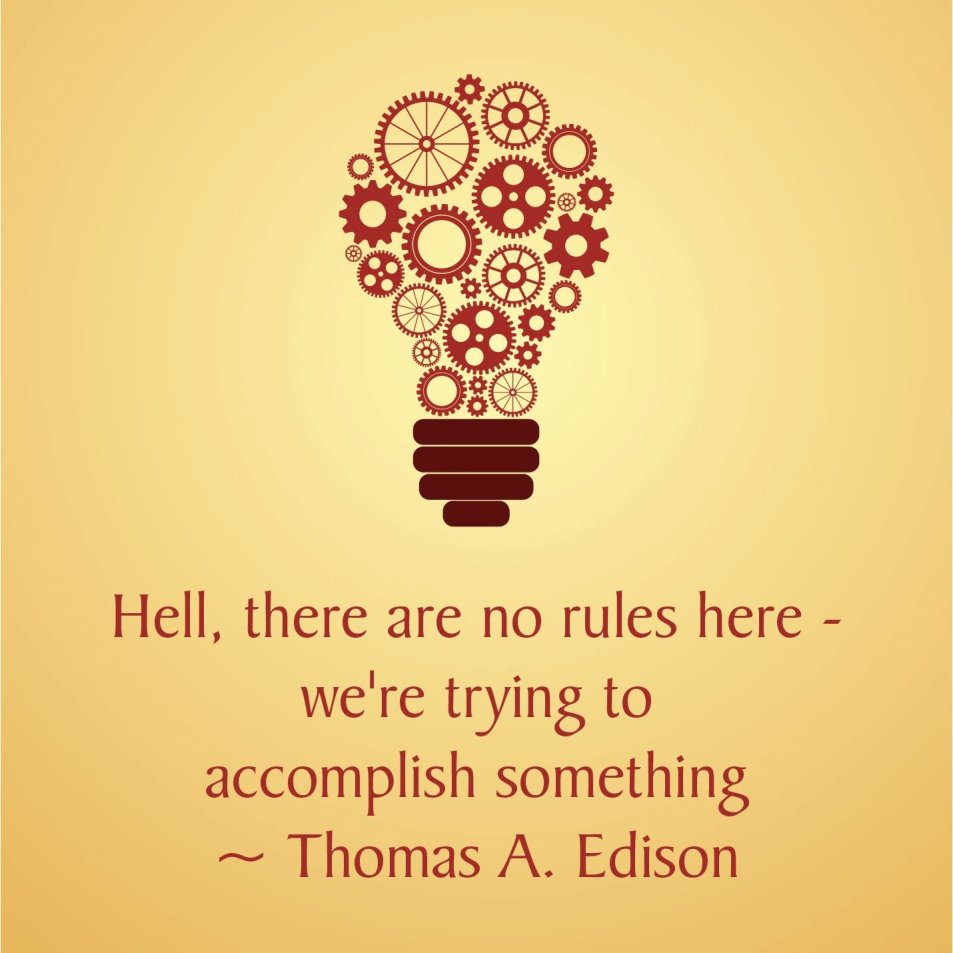 Oh sure, you've read plenty of success stories in which the protagonist had to "overcome challenges."  But I'm not talking about mere challenges that surfaced in a situation that ultimately was marked as an accomplishment.  I'm talking about when the lesson learned is "dismantle that thing, it won't work."  A few years ago it happened to me, and quite frankly I thought I might be labeled as damaged goods as a result.  But that's not how this story ends.
In the mid 90's a major consulting firm recommended to NCR Corporation that they create a professional inside sales organization.  Not just a call center or telesales group, but actually transition field-based, complex solution selling account management roles to a group that would not travel or engage in face-to-face sales meetings.  It sounds very easy now, but this was before the Internet and NCR's hard charging field-based sales culture did not like the idea of being downsized.  I was asked to lead that initiative with a pilot program and after one year was then directed to dismantle it.  It turned out to be an idea before its time, but I learned some good lessons during that pilot and I wanted to document and share the experience with the organization.  That's why I used a "learning history" format for my final report.
Learning History defined:   
A learning history is a unique approach for helping an organization learn from the experience and implications of its own learning and change initiatives.  All efforts to transform organizations sooner or later run up against the challenge of proving their value.  Yet traditional assessment approaches, reacting to everyday pressures, can easily undermine the original learning effort.  As people become aware of being judged and measured, they seek to satisfy the evaluation criteria instead of improving their capabilities.  The intrinsic motivation which drives learning is then supplanted by the desire to look successful.  Yet evaluation is vital to learning as a feedback process that provides guidance and support.  Learning histories were invented in response to this dilemma.
Creating an environment where it feels safe to fail is very difficult.  I suppose that's why most business cultures are not really bent that way.  When you combine that with the fact that most of us are terrified of the prospect of individual failure it's a wonder any risks are taken.  A learning history won't change that fear.  But I can report that if you approach your change initiative leveraging a learning history point-of-view and format that the expression "experience is the best teacher" will come to life.  You and your organization will actually capture some learning from the project, and that helps take the sting out of failing.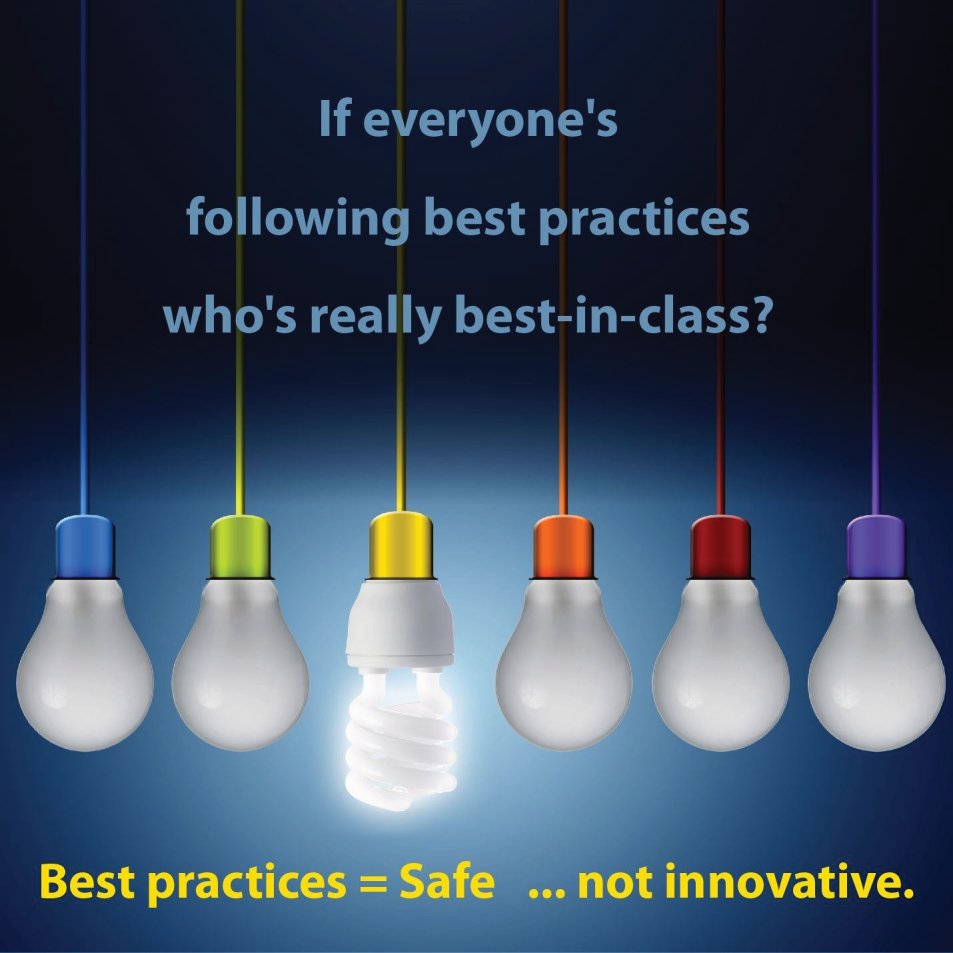 "You don't understand. Our business, in fact our entire industry, is different."
I've heard that statement a hundred times.  To be honest, early in my career, I'm sure I said, and believed it myself; but not for quite some time now.  After decades of working with sales and marketing organizations across several industries I can tell you with confidence that when it comes to the basic mechanics of your business you're not that unique.  Believe me, it's OK for us to agree to disagree on this topic, and I'm sure many will.  But in my opinion there is nothing magically different about your company, and the fact that you insist on only hiring individuals who have "industry experience" is the very reason you will fall behind your competition.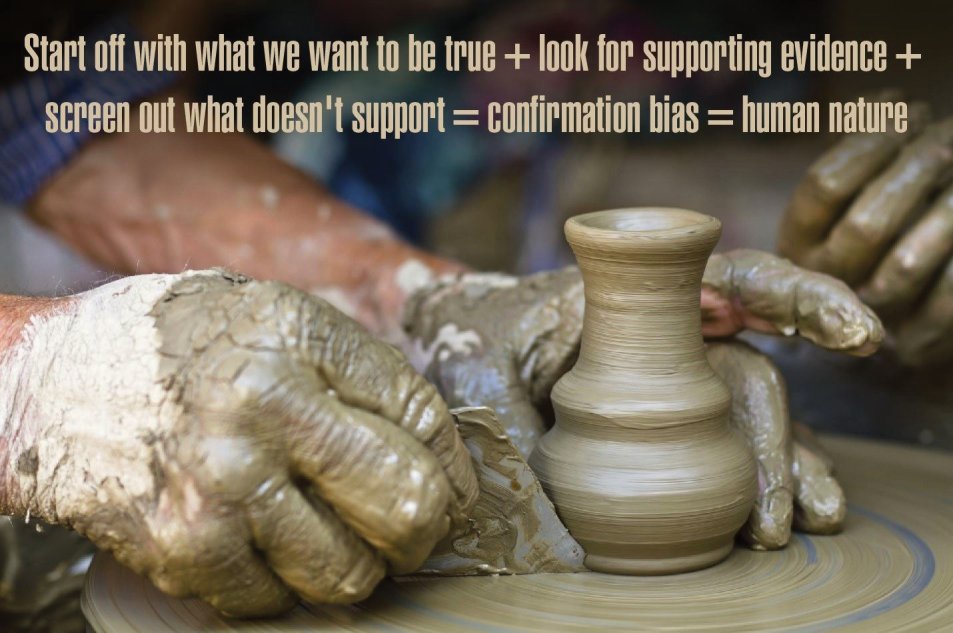 How do I know you value industry experience so much?  First of all, it was obvious in your job post:
"Please do not respond if you do not have deep [name industry] knowledge."
"Must bring a rolodex of contacts within [name industry]"
You don't have to read between the lines to see your thought process.  Industry experience equals rainmaker.  When asked which is more important, picking the best qualifications or selecting a player who presents the strongest industry background, most hiring managers will say I want both.   Yes, they are both desired.  But if you had to favor either industry experience or best qualifications which one would you choose if you were serious about maximizing the impact of your team?
From my point of view, put your money on the organization that drafts the best athlete.  Uncertainty reigns, and in today's business environment a rolodex can become outdated before your new player finishes reading your new employee manual.   In addition, even if their contacts remain current there is no guarantee your new player will maintain their industry standing.  After all, their reputation was established under a different brand and that in no way guarantees that they won't need training, or will make a successful transition to your particular environment.
At best, strict industry experience comes across as desperate pleas for quick sales or a statement of "we don't like change."  Of course, anyone who has carried a quota or launched a marketing campaign knows Quick Hits and Low-Hanging Fruit are never as quick or as low as everyone believes.  And "more of the same" is certainly a creativity killer.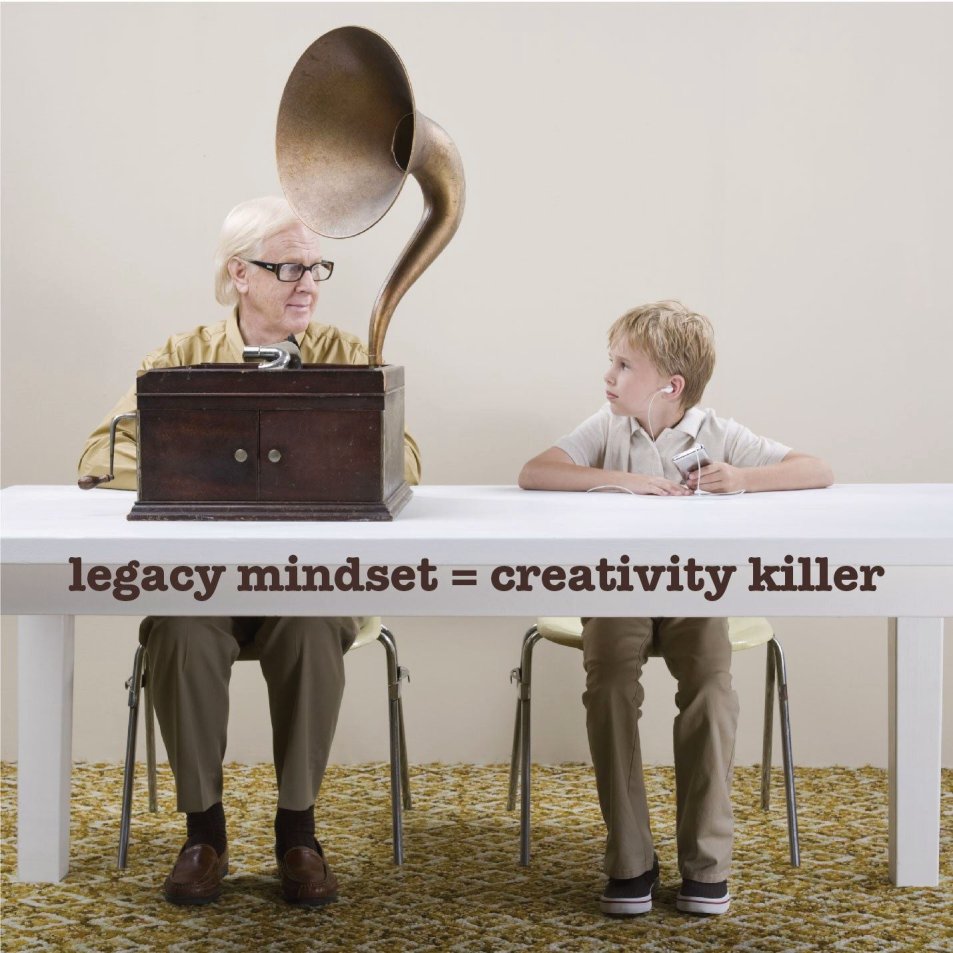 What statements might you find in a job post that focuses on the best athlete?
Follows consultative approaches.
Leads from the front and team builder.
Ability to network and manage complex cross-functional relationships.
Can build a vision and create unique content.
Passion, courage, and confidence to get things done fast.
Credibility and rapport building skills that fosters trust.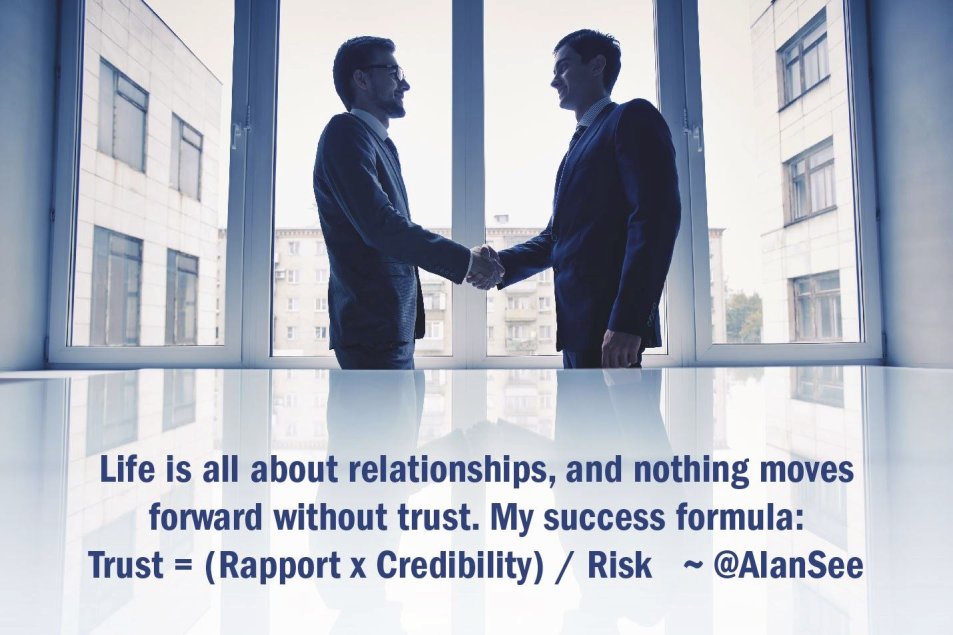 The best athlete understand how persuasion really works and know that human beings still make buying decisions based on doing business with people they know, like, and trust.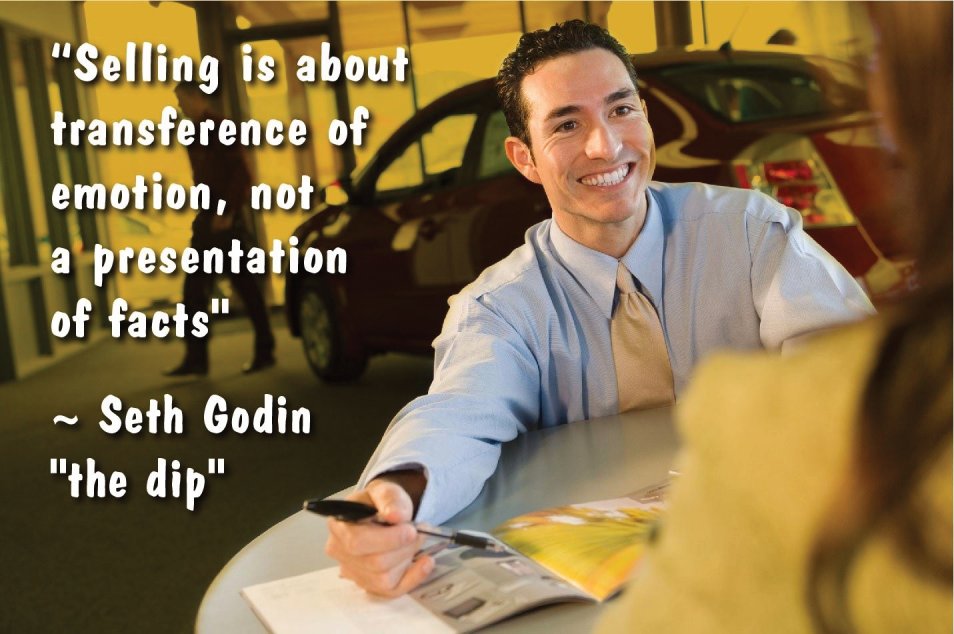 They are capable of creating narratives with ultimate designs on increasing their social capital.  And they are able to consistently create content that their audience values.  In short, they can figure out how to build key relationships and add value across any industry, not just drop names and quantify the costs.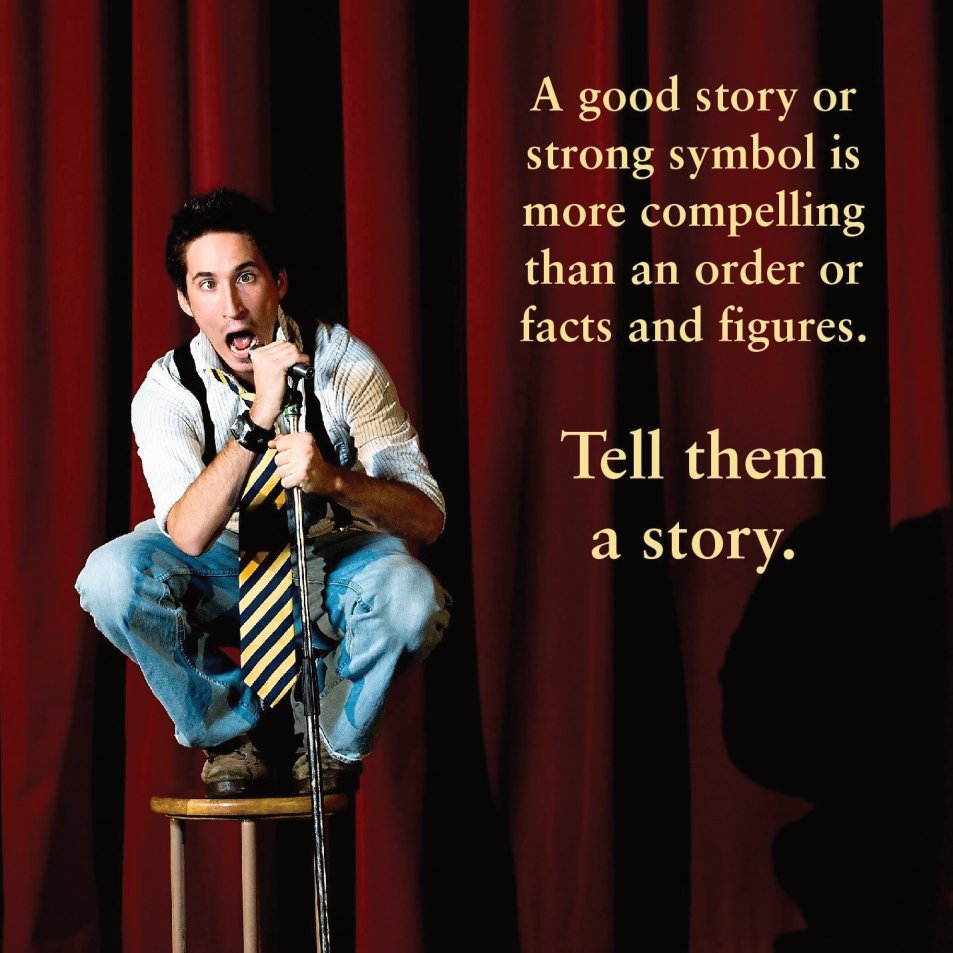 If you want to grow your business, stop worrying about how much industry experience your job candidate has.  Just hire the best sales and marketing athlete.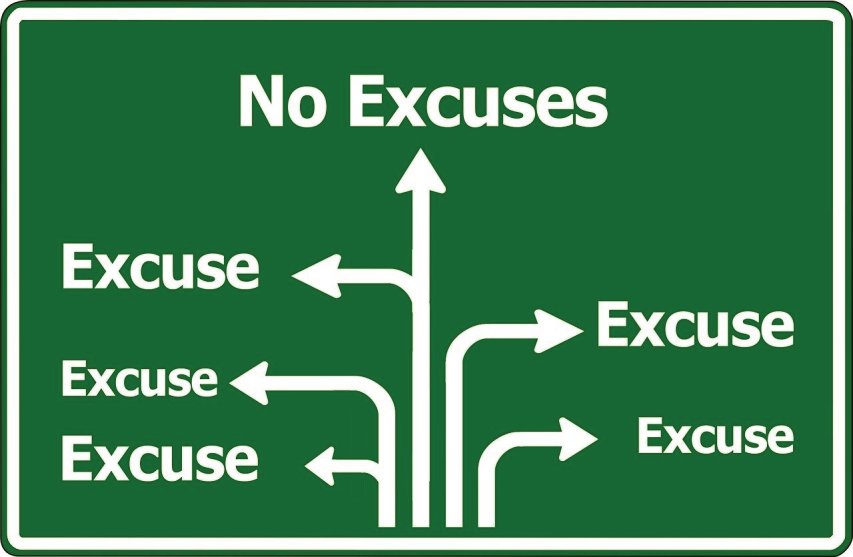 Plebe summer 1977 at the United States Naval Academy and there were only six verbal responses I could give a senior. 
1.      Yes, sir.
2.      No, sir.
3.      Aye aye sir.
4.      I'll find out, sir.
5.      No excuse, sir.
6.      Or the correct answer to his question.
When you're 18 years old those are not exactly the type of responses that flow off your tongue.  That was nearly 40 years ago and as I look back at those responses they still don't feel natural.  "No excuse," in particular.
"Alan, why were you late for our meeting?"
No excuse … becomes "The traffic was bad."
"Alan, why wasn't this proposal delivered on time?"
No excuse … becomes "The printer broke down."
"Alan, why didn't we win their business?"
No excuse … becomes "Our prices were too high."
Why accept the responsibility when you can pass it off to someone or something else?  After all, bad traffic, broken printers and high prices are all good reasons for missing the mark.
But can you imagine the shock and awe in your boss or customer's eyes if you responded, "there was no excuse for my failure."
I know what you are thinking.  Isn't an apology just as good?  Perhaps, but somehow "I'm sorry, but the traffic was bad" doesn't come across with as strong as a conviction to do better in the future as "There's no excuse, I'll leave earlier next time."  No excuse is more than just an apology.  It makes a statement that screams "I fell short and take full responsibility, and I won't let it happen again."
I admit, taking responsibility for situations that seem unfair, or out of your control, is not something that comes easily.  But that's what leaders do.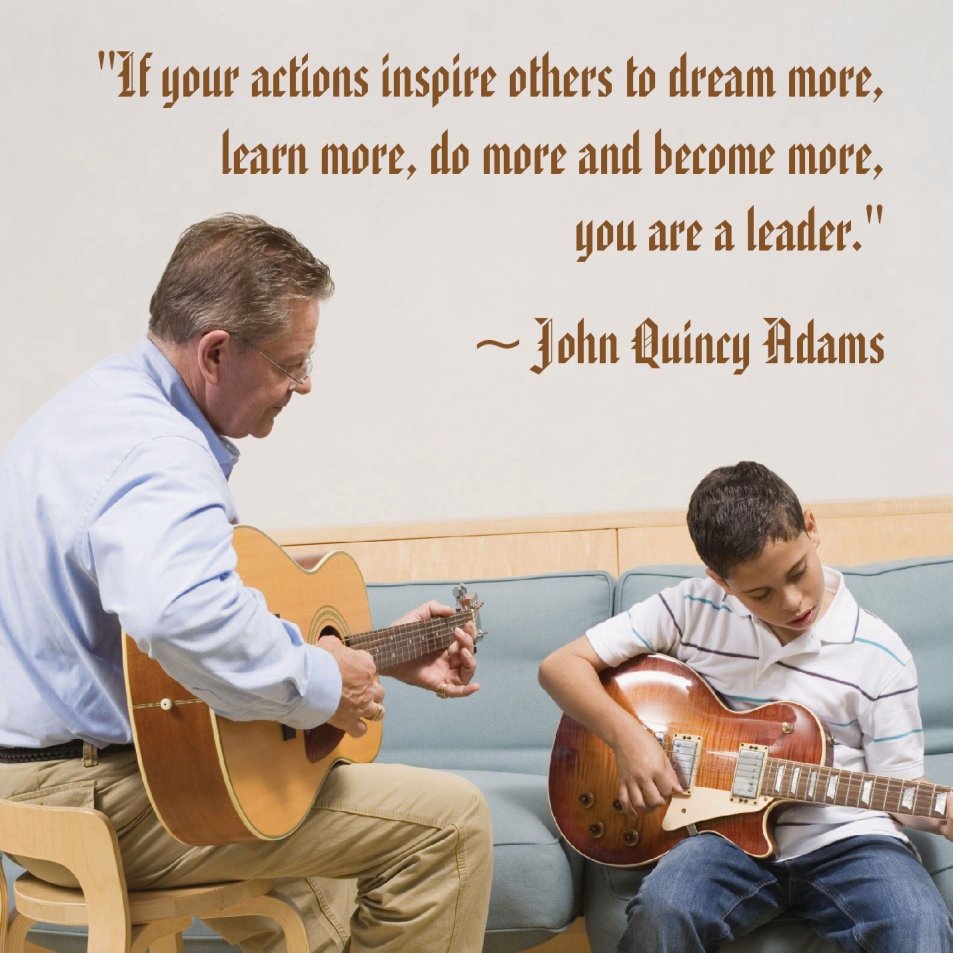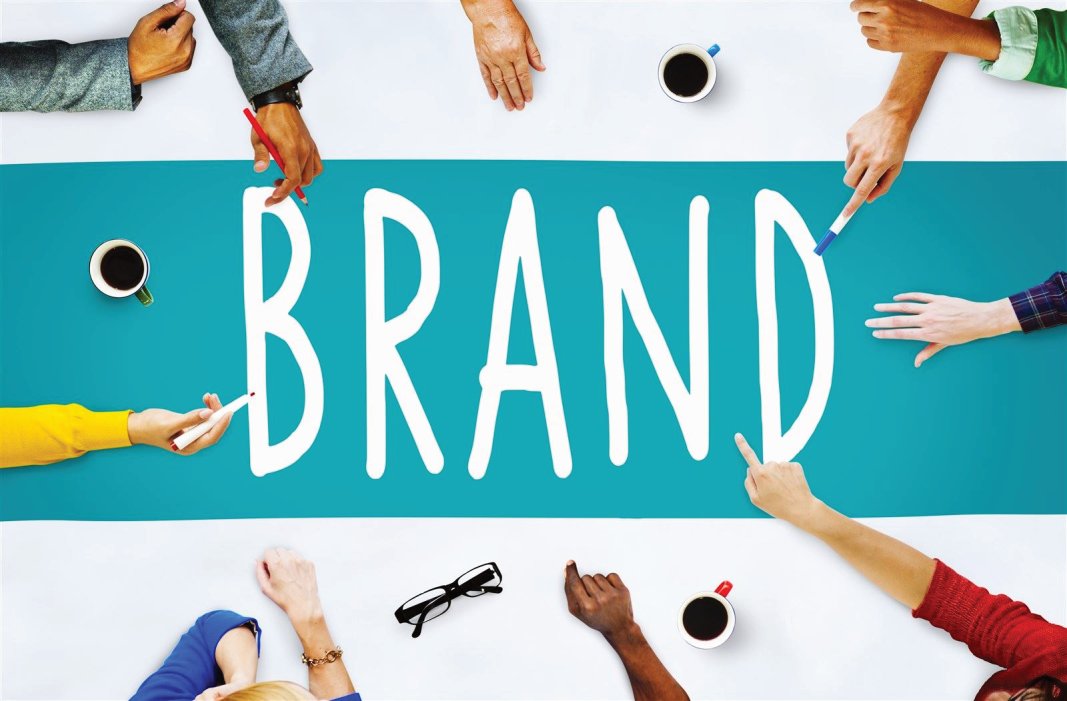 Yes, it's true; you can monitor professional reputations on Twitter.  So, if you are in Human Resources why bother asking for 3 references when you can quickly access hundreds or even thousands of short reviews on the executive you are vetting.  It's kind of like reading customer reviews on Amazon, and just as easy.
Here is what you need to know.  Back in November 2009 Twitter launched an interesting feature called Twitter Lists.  In short, Twitter Lists allow you to organize the profiles you're following into groups.  The filtering aspect of this feature is helpful if you are trying to zero in on something specific, such as Twitter users based on job title, industry, or any other relevant background information.  You can create as many lists as you need, and yes, if you've caught someone's attention you can be "LISTED."  If you've been LISTED something in your bio and or the content of your tweets has made an impression.   In the future, the person who listed you will be able to find you quickly because they filed your profile under a group name they intend to monitor.  In other words, your reputation or influence has been noted.
This screen shot is taken from the TweetDeck (
https://tweetdeck.twitter.com/
) interface.  The search on my name reveals my profile showing that I currently have 86,450 followers and have been LISTED 4,653 times (my LISTED ratio is 5% of my followers).  I like to review this number every month to gauge how quickly it is growing.  If the growth is heavy that means my profile and content is continuing to make an impression.
Now, drill down to look at how they've named and described the list that they have placed you in.  This will give you an idea if your content or tweets is projecting the type of persona you desire.  There can be worst things in life than to be called out for "Marketing Legends" or "Inspiring Leaders," so in this situation I can be assured that my social media reputation and influence is trending in a positive direction.
Alan See – List Sample
In our social economy your social media reputation is your calling card and bond.  And we all know the digital world places a high value on trust and reputation.  Good or bad, how you are LISTED or labeled is a quick gauge of whether or not your reputation is helping you build trust.
Let's take a quick look at our presidential candidates.  They both have millions of followers and have been LISTED thousands of times.  In a few cases how they were LISTED was probably not in their favor.  We are in for an interesting election.
/